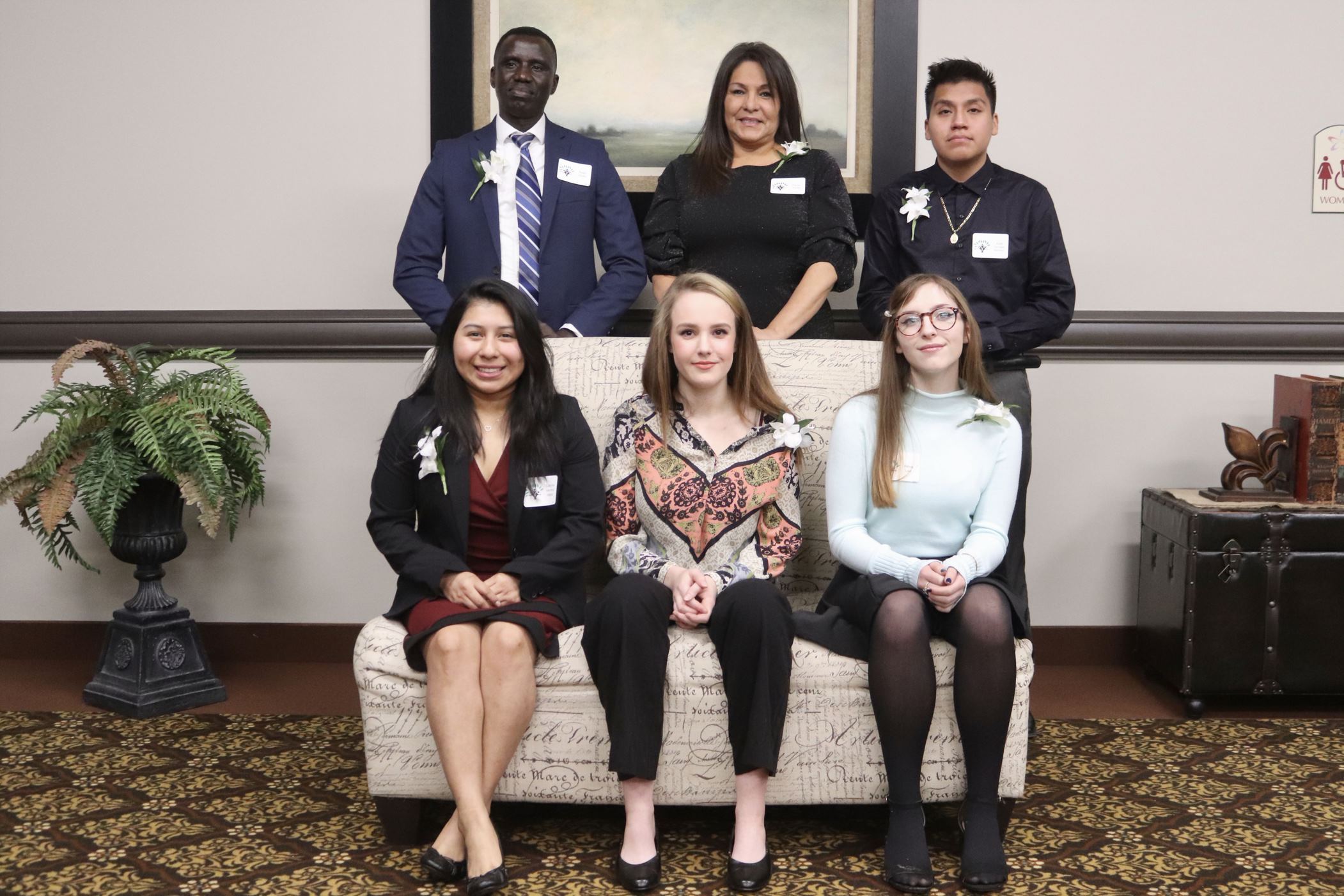 RCTC is an exceptional value, but even affordable schools can be out of reach for some students. Scholarships help to ease the financial burden for most students and do not need to be repaid.
Thanks to our generous donors, the RCTC Foundation will offer over $300,000 in scholarships for the 2022-2023 academic year. Scholarships help pay for tuition, textbooks and class fees and each award is based on a variety of criteria such as area of study, demographics, financial need, GPA, etc. Scholarship applications are accepted three times a year.
2022 Scholarship Dates
Graduating & Transferring RCTC Students: Student has completed the majority of their credits at RCTC and are graduating and transferring to a four-year institution.
SESSION I
Scholarship Application Window Open:  January 10 – February 14
Reviewing of Scholarships:  February 15 – March 4
Notification of Awards:  Week of March 5
Award Ceremony:  April 27
Award Disbursed:  Beginning Fall Semester 2022
Incoming & Returning RCTC Students: Student has never attended RCTC before or has attended for at least one semester (PSEO students included).
SESSION II
Scholarship Application Window Open: April 18 – June 6
Reviewing of Scholarship: June 7 – 26
Notification of Awards: Week of June 27
Award Ceremony: October 2022
Award Disbursed: Beginning Fall Semester 2022
SESSION III
Scholarship Application Window Open: September 26 – October 21
Reviewing of Scholarship: October 24 – November 11
Notification of Awards: Week of November 14
Award Ceremony: April 2023
Award Disbursed: Beginning Spring Semester 2023
CONTACT US:
E-mail: foundation@rctc.edu
Office: 507-281-7771