If you believe you have been phished or your account has been compromised…
• Contact the IT Service Desk ASAP.
• Change your passwords for all relevant accounts.
• Self-report phishing attempts and spam using the instructions on the phishing information page.
Distance Learning Resources
Video Collaboration
Zoom
Students may be asked to join a Zoom meeting for distance learning. RCTC students already have a Zoom account through Minnesota State. There is no need to sign up for an account, simply log in with your StarID and password.
*You may be required by your course instructor or based on your own preference to get a headphone with a microphone in order to participate in video collaboration.
MediaSpace – Video Sharing
Students may be sent a video from their tutor or instructor, or asked to share videos of their work. RCTC students already have a MediaSpace account through MinnState. There is no need to sign up for an account, simply log in with your StarID and password.
Login: StarID and Password
Training:
*Closed captioning is available within the video apps. If you are hard of hearing or need any other accommodations, please contact the Technology Support Center.
Computing Requirements
Minimum Computing Requirements
| | |
| --- | --- |
| Computer* | Windows or Mac laptop or desktop |
| Operating System | Windows 10 or MacOS 10.15 Catalina (supported OS within the last 2 years) |
| Processor | Intel Core i5 or AMD equivalent |
| Memory | 8GB or larger |
| Storage Drive Capacity | 256 GB Solid State Drive (SSD) or larger |
| Network/Wi-Fi | Wireless network card for WiFi access |
| Remote Collaboration | Web camera, speakers (or headphones) and microphone |
| Supported Browsers | Chrome, FireFox, Safari, Microsoft Edge |
*Please note: Chromebooks are not recommended as there have been compatibility issues reported from students and instructors. If you use your SmartPhones and some tablets as your primary learning device, you will encounter limitations. Homework assignments and other activities may not be doable on these devices.
Student Discounts: Most manufacturers will offer student academic pricing on both the purchase of a new computer and when purchasing software, so be sure to ask for an academic discount to help save money!
Microsoft Office365 (Word, Excel, Powerpoint, etc.): As a student at RCTC you will be able to download Microsoft Office 365 for using Word, PowerPoint, Excel, etc. for FREE and purchasing it separately will NOT be required.

Internet Access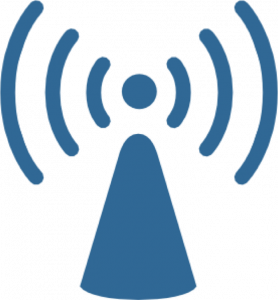 Many courses at RCTC will use online resources such as BrightSpace/D2L and publishers webpages. Having internet access when you are not on campus will allow you to access these online course resources through your computer. Tip: Internet Service Providers (ISPs) will, at times, offer student discounts.
RCTC's common spaces within buildings can be used to get access to wifi connectivity, during campus hours.
RCTC Campus Wifi
For the preferred wireless service on the RCTC campus, please use the following steps:
Select the "RCTC (password: rctcwifi)"  wireless service on the mobile device you wish to use.
Enter the password "rctcwifi".
A registration page will appear on your mobile device browser.
Select your registration option (employee/students or guest) and follow the prompts.
*Note: Employee/Student registration is for current RCTC employees and students using their StarID credentials. All others should select the guest registration, except WSU users who should use Warrior.
You can now print from your wireless device when logged into the RCTC Wifi.
Eduroam is also a wireless access option  (with some limitations).
Technology Available for Student Check-Out
Windows Laptops

Headsets with microphones
Webcams
Wireless internet hotspots
* All technology options are in limited supply.
Instructions:  (1) Fill out the Technology Request Form. (2) If technology is available, stop by the Technology Support Center at the main RCTC campus from 8 AM – 4:30 PM, use the Atrium entrance. Please bring a Student ID when coming to campus. Only the doors to the Atrium entrance will be open.
Print From Your Wireless Device (On-Campus Only)
You can now print from on-campus from your wireless device when logged into the RCTC Wifi.  
You must be on RCTC's student/staff wireless service to use mobility printing. It will NOT work with cellular service.
Print from your phone, tablet, or laptop.
Print jobs are released by swiping or tapping your student ID card, or entering your ID on the keypad at the available on-campus student printers.
To activate, when on-campus: Visit the Wireless Device Printing Setup Instructions
Virtual RCTC Windows Computer Labs (Remote Access)
Connect to an RCTC Windows lab computer remotely, or from home.
Access the same Windows desktop environment you'd find in our computer labs.

Access specific software applications installed locally on RCTC computer lab workstations.

 

Perfect for staying home, staying safe, and not to coming to campus!
Instructions:
First, Download and install Microsoft Remote Desktop for your platform (Windows,  Mac,  Chromebook)
Visit the Virtual RCTC Computer Labs to find an available computer.
Select "Connect", then "Download" the computer "rdp" connection.

Depending on your web browser, you will need to

find the file that was downloaded and click on the file, or right-click and select open with Microsoft Remote Desktop.

A warning will display. 

Click "

Connect"

.

 

Log in: StarID and password

When you are finished with your lab computer. 

Close 

all apps and then 

right

–

click 

the 

Start Menu 

button on the

 bottom left of the

 desktop.

  Then select Shutdown or 

sign out and finally sign out.

 

 DO NOT simply click the X on the blue toolbar since this will not Logoff the computer and make it available for someone e

lse to use.

 
Please Note: If another student tries to log in to your computer, it will show you a prompt asking whether you want to allow that student to login. If you Click on OK, it will terminate your session and the other student gets access to the computer. Also, if you do not take any action, it will automatically log you out in 30 seconds. And if you Click on Cancel you will stay logged in. 
Also Note: It's important for students to go the website above each time that you want to connect.  The website is updated to indicate which workstations are currently available.
On-Campus Computer Labs (LIMITED ACCESS)
Please NOTE:
If students need to… they can come into an open lab.

If students use a lab, they should only use computers that have a "Disinfected" sign on them.

Students can use RCTC's common spaces and even the parking lot to get access to wifi connectivity. 

We do ask that students keep their hands sanitized, practice social distancing and if students are ill, to stay home and not to come to campus.
*Please bring a Student ID when coming to campus. Only the doors to the Atrium entrance will be open.
Technology Services
Systems/Services – Login IDs
*Your password is whatever you set as the StarID password, and is the same for all of the above. If you forgot your password, please use the StarID Password Reset tool.