How Students Can Host a  Zoom Video Meeting
Signing In
Select "Host – Start a Meeting"
Sign In using StarID and password.
To invite others, share the meeting web address or specific meeting ID (number at the end of web address).
Hosting a Meeting
If you do NOT have the Zoom app installed, go to https://minnstate.zoom.us and select "Host – Start a meeting" to start the installation.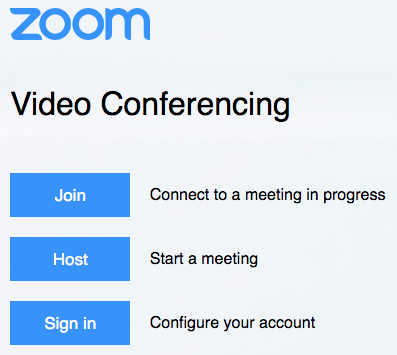 If you DO have the App installed:
Open your Zoom app on your desktop (or mobile device) and select Sign In.
Using the SSO (single sign-on) option, Log in using your  StarID and password.

After selecting "Sign In with SSO"… Enter "minnstate" into the company domain, then Continue.

Click the downward arrow and select Start with video, then click New Meeting to start an instant meeting.

Invite participants by sharing the meeting URL or the distinct meeting ID # (the number at the end of the URL).
See how invited participants can Join a Zoom Meeting from various platforms.