By Nasro Araye
Managing Editor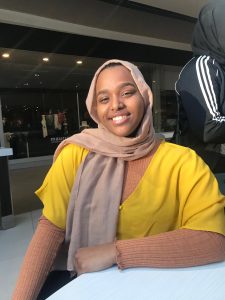 RCTC students elected the 2019-2020 executive officers during the spring general election that took place from March 4-6.
The new officers are Sudi Adow, Mohamud Mohamed, and Siham Abdi. Adow received 60.53 percent of the votes for the president position, Mohamed received 55.9 percent of the votes for the vice president position, and Abdi received 45.37 percent of the votes for the treasurer position.
Adow has been attending RCTC since fall 2018. Adow plans to attend Hamline University and major in criminology. After that, she hopes to attend law school and work as a attorney.
Adow is also interested in being a politician in the future. Adow has done volunteering at an Islamic school for a year and helped children from pre-K to 12th grade with homework and taught them various subjects.
As Student Senate president, Adow said, ìI plan to create an environment where students feel involved and are able to have their opinions and concerns heard.î
She added, ìI would also like to incorporate mental health awareness into RCTC student life.î
Adow hopes that students are comfortable enough to come up and talk to her about any concerns such as how to improve student life at RCTC.
Adow says she is ìalways willing to listen.î