By Ilhan Raage
Editor-in-Chief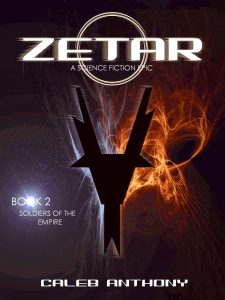 Caleb Anthony is an RCTC alum who also graduated from the University of Northwestern in St. Paul with a degree in English Writing.
He is a content writer and writes blog posts and product descriptions for companies. In March, he published the second book in his Zetar series.
ìSoldiers of the Empireî can best be described as ìStar Warsî meets ìMass Effect,î Anthony said.
ìItís about big galaxies, aliens and a global society,î he said.
His writing style is to focus on characters and the impact their choices have and the events and interactions they go through.
His experience with writing Zetar was ìpainful sometimes, rewarding at other times,î he said.
If he were to give any advice to other writers, heíd say, ìput in the work and make sure that your book is where you want it to be so that youíre happy with it once itís published.î
Anthony also encouraged authors to stand behind their work once they are published.