Scan the code above to complete the self-assessment, or click HERE to access the form directly.
If you have used the screening tool today and received this message: Based on your answers, you are NOT authorized to come on campus for classes or work,"  you should:

Based on Minnesota Department of Health guidance:

Self-isolate or quarantine immediately
Monitor your health, contact your healthcare provider as needed

You should also:

Contact campus healthcare services or the COVID-19 contact below for further assistance
Contact your faculty members to inform them that you will not be attending class

If you are an employee, contact your supervisor or human resources
If you are a visitor, contractor, or vendor, inform your campus contact
Contact the campus COVID-19 contact, COVID19contact@rctc.edu, for additional assistance (please do not send any health-related information to this email address)

For further COVID-19 information visit https://www.rctc.edu/coronavirus/
Updated July 27, 2020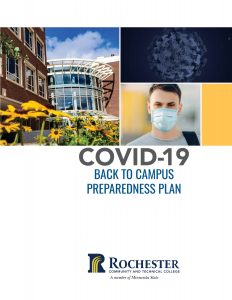 As part of RCTC's commitment to provide students, faculty, staff and visitors with a safe learning and working environment, the RCTC Back-To-Campus Preparedness Plan serves as our guide for the gradual reopening of areas/services on campus. It is emphasized, however, that reopening, even in stages, will require ALL OF US to continue to practice social distancing and daily hygiene habits to reduce our risk of exposure to the COVID-19 virus. The plan is a living document and will be updated as new information and guidance is provided.  Stay safe, stay connected and stay healthy.
Face Coverings Required:
RCTC requires individuals wear a face covering in indoor areas even when they are not within six feet of others. Masks are being distributed across the state to community organizations for distribution to the public.  Check out the Minnesota Department of Health website for a listing of those organizations.
Visit the Fall Semester Frequently Asked Questions page to clear up confusion you may have.
Rochester Community and Technical College holds as paramount the health, safety and welfare of every member of its community. RCTC, however, cannot guarantee a COVID-19-free environment. Unfortunately, the risk of COVID-19 exposure exists in all public places where people are present. The College is taking all recommended steps to mitigate this risk, but we cannot categorically guarantee you will not get sick. Minimizing the risk of COVID-19 infections (or any other spread of disease) at RCTC is a shared responsibility. Every member of our community – including you – must do their part. Understand that if you return to the physical campus of RCTC, there is a risk you may contract COVID-19 and that illness, injury or death is a possible result.
Heintz Building Open July 1, 2020
Starting July 1, 2020, the Heintz Center will be open Monday-Friday, 8:00 a.m.-4:30 p.m. Enter on the east side of the building at Door H8. Those visiting CareerForce/WDI, University of Minnesota Extension, or Community Health Clinic should contact those offices before coming to campus as access to those areas may be different. All visitors must follow COVID-19 safety guidelines:
Perform a COVID-19 health screening prior to entering the building.  Those with symptoms should refrain from coming to campus and should contact a healthcare provider.
Maintain social distancing.
Strongly encouraged to wear masks or face protections.
Wash hands regularly.
Visit RCTC's Main Campus or call the Welcome and One Stop Center at 507-285-7210 for assistance with applications, registration, financial aid, advising, bookstore, or business office (e.g., payments).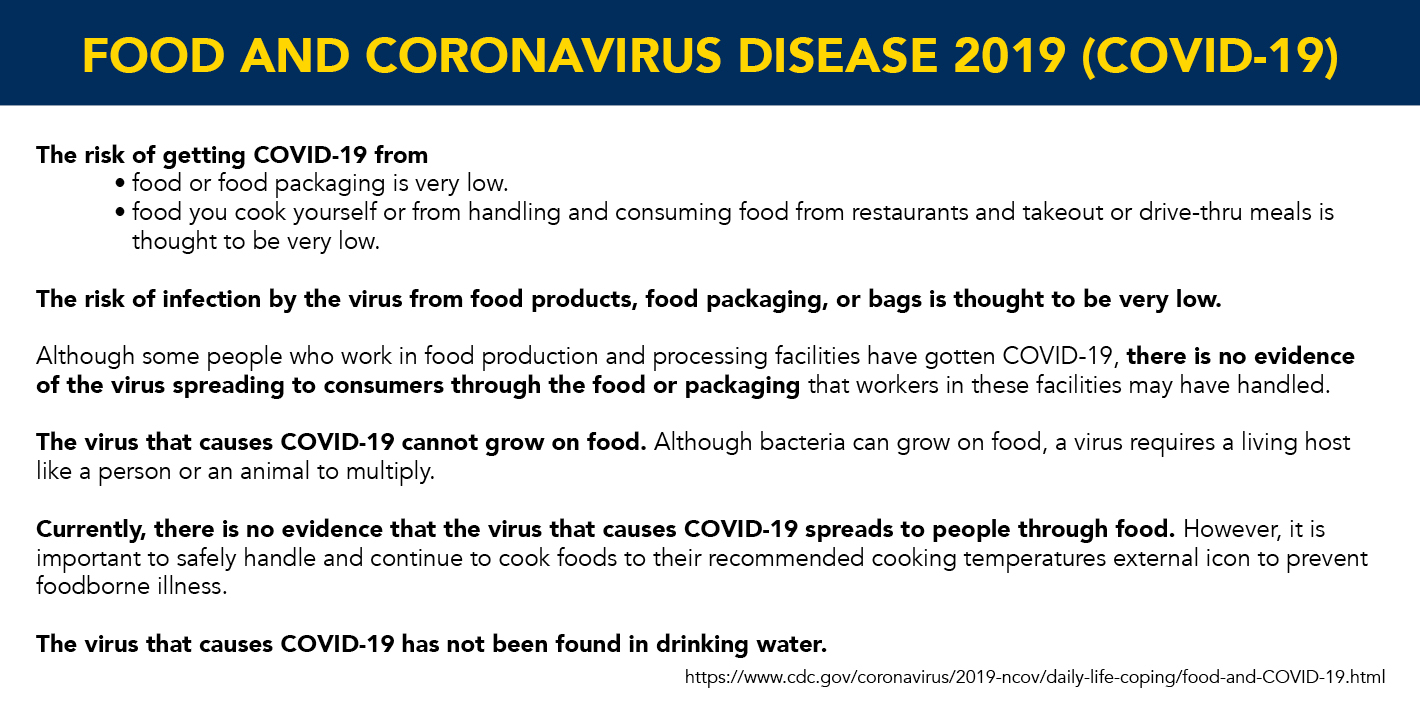 Yellowjacket Emergency Support Fund​
Consider making a donation, of any amount, to support RCTC's YES Fund (Yellowjacket Emergency Support Fund). Your donation helps students with food, utilities, rent, medical/dental care, transportation and possible loss of employment income during the COVID-19 crisis.
Donate Online through the RCTC Foundation's MightyCause donation site (choose Student Emergency Fund).
Building Hours and Access Information
Campus Building Hours – limited until further notice
The hours of operation will be 8 a.m.-4:30 p.m. Monday-Friday. The only entrance point for students and visitors at the Main Campus will be the Atrium. All other exterior doors will be locked. The Heintz Center will not be open except for specific academic purposes which have been arranged through Academic Affairs.
Building Access Procedures
Campus personnel will be stationed at the Main Campus Atrium entrance where anyone wishing to access the building will need to show a campus ID or provide rationale for visiting (e.g. drop off paperwork/Hive Supply). Those individuals granted access will be handed a color-coded sticker allowing them access to a computer lab/WiFi area, technology services, or the Hive Supply.  Anyone on campus must practice social distancing techniques plus good hygiene practices including hand washing. These practices are similar to those used by other large organizations in our area.
Students needing access to a computer lab or WiFi will be directed to the 3rd floor of the Student Services Building where they will enter the LTC in the Library just down the hall from the Atrium elevator and stairway. Restrooms will be available on the 3rd floor of the Science and Technology building. There will be no access to the Library during this time.
West Campus/Heintz Center
The Heintz Center is closed to the public. In those instances where approved academic activities will occur, employees must have Campus Security let them in the building via door H8 (H1000 Suite/ East entrance). Select employees will then in-turn escort students to their lab spaces (e.g. Vet Tech, Auto, Welding). The Community Health Clinic will be operating a mobile clinic from the West Lot and no patients will be allowed in the building. Reminder: beginning Wednesday, March 25, construction work on College View Road will begin closing the road between the east Heintz entrance and East Circle Drive.
Campus and Community Support for Students
The College recognizes that this a difficult and unprecedented time which may be filled with uncertainty. Your safety, health, and well-being are our primary concern and we want to be able to support you in any way that we can. The College compiled a list of on-campus and community support for students.
We understand that at this time you may be facing some obstacles that would make it difficult to meet your academic goals. Please use this form to share if you have any concerns related to basic needs (housing, food, financial, medical, mental health, child care, etc.), clarification on official College communication, access to relevant technology, or information on campus services available at this time. After completing this form, you will be contacted by a staff member at the College as soon as possible to provide support and assistance.
You are not alone and we will navigate these challenges together. Yellowjackets take care of their hive!
Student Resources and Support for COVID-19
Hive Supply Home Delivery
The Hive Supply will now be making deliveries of food items to students in need who are not able to visit campus. Deliveries will be made on Fridays from 10:00 a.m.-4:00 p.m. and dropped off at the door or entrance to an apartment complex. Read more: https://www.rctc.edu/studentlife/hivesupply/
March 30, 2020 Update: Face-to-Face Classes
Due to Executive Order, all face-to-face classes have been suspended for two weeks.  This only applies to certain classes where in-person, on-campus instruction was necessary.  Your instructor will notify you of new plans.  All other courses will continue online or in alternative delivery format as planned.
March 25, 2020 Update: Dental Hygiene Clinic
The RCTC Dental Hygiene Clinic is closed until further notice.
March 24, 2020 Update: More Internet Services Are Being Provided
Many ISPs are helping by offering discounts/incentives to help provide internet access to students during this time
Comcast – Options for more wireless and data access for subscribers and non-subscribers, including free wifi hotspots nationwide for all and unlimited data for their subscribers.
KMTelecom – KMTelcom is offering free internet within its service area (Kasson, Mantorville, Dodge Center, Rock Dell) to households who do not have internet access. Households must have K-12 or college students at home.
MIDCO – Midco Internet Basics, for low-income households with K-12 and/or college students who don't have internet access.
Spectrum – Free Spectrum broadband and WiFi access for 60 days in home with K-12 and/or college students that don't have an existing Spectrum service level up to 100 Mbps
Federal Communications Commission – agreement states that internet and telephone providers will waive late fees, will not cut-off service for lack of payment, and open hot-spots to any American who needs them.
AT&T – COVID-19 response: is offering open hot-spots and unlimited data to existing customers. There are options for $10/month plans to low income families, and no disconnect or late fees in the next 60 days.
Verizon –  COVID-19 response: is waiving late fees for 60 days from March 16- May 13, and will not terminate service through April 30. Verizon will offer unlimited domestic calling to customers on limited-minute plans, and waive activation fees on new lines and upgrades.
Sprint – COVID-19 response: is providing unlimited data for 60 days to customers with metered data plans, giving 20 GB of free mobile hotspot to customers with hotspot-capable devices, and waiving per-minute toll charges for international calls from the U.S. to CDC- defined Level 3 countries.
T-Mobile – COVID-19 response: is offering all current customers on legacy plans unlimited high-speed data, customers on smartphone plans with hotspot data will receive an additional 20GB of smartphone mobile hotspot, and free international calling.
March 24, 2020 Update: Testing
All on-campus ATI TEAS, Kyterion, and Castle testing is cancelled through April 30, 2020.
March 18, 2020 Update: Campus Hours | Rochester Public Transit
Campus Hours
The RCTC Campus will remain open with modified hours.  From March 20-29, 2020, campus hours are Monday-Friday (8 a.m. – 4:30 p.m.) and closed on Saturdays and Sundays.
Rochester Public Transit
Effective Friday, March 20, Rochester Public Transit will suspend regular weekday transit service and RPT will begin operating reduced service as follows: Routes 21, 22, 23, 24, 25 and 26 (typical weekend holiday service) will begin operation seven days a week. Visit https://www.rochestermn.gov/departments/public-transportation for social distancing protocol and an outline of service.
March 17, 2020 Update: Spring Commencement | Spring Sports Season | Athletic and Recreation Facilities | Student Health Services | Campus Visits
Spring Commencement
Effective immediately, and according to current Minnesota Department of Health and CDC guidelines, any campus-related gathering must have less than 50 people if social distancing can be adhered to. Meetings or gatherings where social distancing cannot be accommodated should be moved to a virtual environment, postponed, or cancelled.  In light of these recommendations, Spring in-person commencements at all Minnesota State colleges and universities, including RCTC, have been suspended, though many colleges and universities are preparing for alternative forms of celebration such as virtual commencement events.  Each college and university should be contacted for the latest information about their plans.
Spring Sports Season
The NJCAA has made the difficult decision to cancel all upcoming basketball championships as well as spring competition, effective immediately following the recommendations from the Center for Disease Control and Prevention (CDC).
Athletic and Recreation Facilities
In following yesterday's Executive Order of Governor Walz, all RCTC athletic and recreation facilities are closed effective March 17, 2020 until March 27, 2020. These facilities include the Bubble, the Rochester Regional Sports Center and all playing fields. Questions may be directed to the Sports Center Director, Michael Sheggeby at 507-285-7565 or Michael.sheggeby@rctc.edu.
Student Health Services
Out of an abundance of caution, RCTC Student Health Services will not be open for in-person student visits during the extended Spring Break.
Students who are ill should contact their regular healthcare provider by phone or through their provider's patient portal. Additionally, students may call 507-280-2887 during regular business hours, or email healthservices@rctc.edu for information about obtaining medical evaluation. Please note that email replies may take up to one business day.
Appointments for other types of visits (TB skin tests, Health Assessments for academic programs, etc.) will be available at a later date. Students in programs that require these services (Nursing, Nursing Assistant, and Surgical Technology, etc.) can be assured that the deadlines for these requirements are being adjusted. Additional information about the new deadlines will be communicated to students as the current situation becomes clearer.
Students utilizing mental health counseling services can continue to receive the services either at an alternative site or via tele-therapy during the extended Spring Break. Please contact Zumbro Valley Health Center at 507-289-2089 or email healthservices@rctc.edu for more information.
Campus Visits
All campus visits are cancelled. We will do our best to accommodate visit requests individually, but will limit the amount of guests that attend with the student.
Other Resource:
https://www.njcaa.org/general/2019-20/releases/20200316k2au00
March 15, 2020 Update: Spring Break/Prep Week Expanded By Another Week
Minnesota State Chancellor Devinder Malhotra announced Sunday evening that all Minnesota State institutions will be extending their Spring Break by two weeks, rather than one week as previously announced. As such, RCTC classes are now scheduled to resume with alternative delivery modes on March 30, 2020. Given the enormity of the task at hand, this additional time is being given so faculty have enough time to complete their work in modifying their delivery methods. Additional information will be forthcoming on course delivery, scheduling, and other details.
Other Resource:
Update from Minnesota State Chancellor Devinder Malhotra
March 14, 2020 Update: Broadband Access for Students
For students who do not have broadband internet access at home, several service providers have created opportunities for college students to get free internet including installation.
For students in Rochester, Charter (Spectrum) Communications is offering: Free Spectrum broadband and WiFi access for 60 days in home with K-12 and/or college students that don't have an existing Spectrum service level up to 100 Mbps.
Comcast is creating options for more wireless and data access for subscribers and non-subscribers, including free wifi hotspots nationwide for all and unlimited data for their subscribers.
We will continue to update this site with additional providers as soon as information becomes available.
Other Resources:
https://mn.gov/deed/programs-services/broadband/adoption/
https://www.pcsforpeople.org/low-cost-internet/
March 12, 2020 Update
Due to the increasing severity of the COVID-19 pandemic, and out of an abundance of caution for our students, employees, and community visitors, the difficult decision has been made to disrupt normal College operations. While these changes will cause disruption to our routines, they are necessary to ensure the health and safety of our campus community. Beginning immediately, the following changes and procedures will be in effect until further notice:
Spring Semester Classes
Spring break will be extended for an additional week concluding on Sunday, March 22, 2020. Beginning Monday, March 23, RCTC classes will resume utilizing alternative delivery formats. Specific plans will be finalized the week of March 16 and will be communicated to the campus community at that time.
Campus Operations
The RCTC campus is not closing.  All College faculty, staff, and administration will report to work during the week of March 16-22 to prepare for alternate course delivery methods. However, based on guidance from health officials and Minnesota State, RCTC will be implementing several operational changes including:
Regular operations, including prospective student campus visits and student support services, will remain open.
As directed by the System Office, out-of-state travel is suspended effective Monday, March 16, 2020.
All College-sponsored events with an anticipated attendance of 100 people or more are cancelled effective March 16, 2020.
All non-RCTC events and rentals are cancelled effective March 16, 2020.
Employees who are at-risk of infections or those who may infect others should seek alternative work spaces.  Please work with your supervisor to discuss options.
We truly appreciate everyone's patience, cooperation, and flexibility during this period of uncertainty and upheaval. We are continuously monitoring the situation and working with public health experts to help keep our campus community prepared, informed, and protected.
Please watch your email, social media, and rctc.edu/coronavirus for additional updates.
Resources and information that you may find helpful
We are cooperating with the Minnesota Department of Health (MDH) and are conveying their information and guidance related to COVID-19 to our colleges and universities. MDH and Minnesota State are working to develop regular communication channels to proactively address school-related topics with regard to COVID.
Information that MDH is making available for schools, colleges and universities is available at https://www.health.state.mn.us/diseases/coronavirus/schools.html.
At this time, MDH assesses the risk of becoming sick with COVID-19, including for people in Minnesota schools, as low, and is not recommending that events or extracurricular activities be cancelled. To date, there have been no positive cases of COVID-19 reported at any Minnesota State college or university or at the system office.
Encourage students and employees to:

Practice respiratory (coughing and sneezing) etiquette and hand hygiene
Encourage supervisors and faculty to offer flexibly to employees and students who are sick, expressing symptoms of respiratory issues, or care for family members to the maximum extent possible.
Anyone in the U.S. who has not traveled to China or been in contact with someone confirmed or suspected to have COVID-19 in the last 14 days is at low risk of becoming sick with the virus
Cautioning all on actions and language against anyone based on race, ethnicity, or religion based on the origins of COVID-19.
Other Informational Resources
There are many sources of information on COVID-19 including state, national and international organizations.  Primarily sources for Minnesota State monitoring, planning, and response are:
Minnesota Department of Health (MDH):
COVID-19 Home: https://www.health.state.mn.us/diseases/coronavirus/index.html
For schools:  https://www.health.state.mn.us/diseases/coronavirus/schools.html
Centers for Disease Control and Prevention (CDC):
COVID-19 Home:  https://www.cdc.gov/coronavirus/2019-ncov/index.html
Travel: https://www.cdc.gov/coronavirus/2019-ncov/travelers/index.html
Resources: https://www.cdc.gov/coronavirus/2019-ncov/communication/factsheets.html
State Department (DOS):
Travel Information: https://travel.state.gov/content/travel/en/international-travel/before-you-go/travelers-with-special-considerations.html
If you have any further questions or concerns regarding RCTC's response plan for the COVID-19 virus, please do not hesitate to contact the office of RCTC's Vice President of Finance and Facilities at 507-285-7214 or email Steve Schmall.