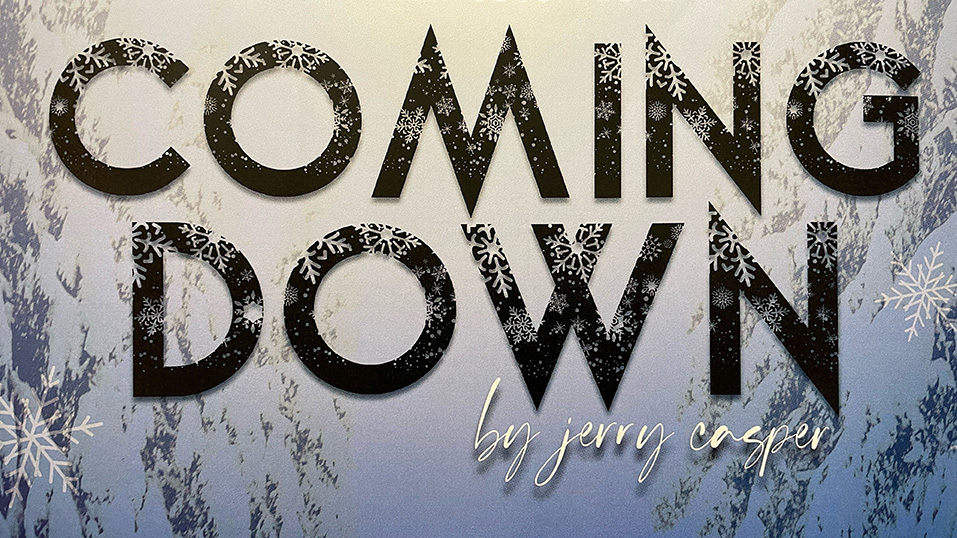 COMING DOWN
The original play is a comedy/drama written by Jerry Casper, directed by Greg Miller, and featuring a guest performer, Ian Gill, a Rochester native and current NYU student actor.
Bob is an aging Minnesotan who likes his alone time so much that he purposefully gets himself snowed in at his cabin in northern Minnesota every winter. However, this time, in the middle of a blizzard, a very nervous, odd, and talkative young man from Seattle shows up at his cabin who obviously has some secrets…
Tickets: $10.00 for adults and $8.00 for senior citizens 65+ and non-RCTC students. RCTC Students get in free with a valid student ID.
CASH OR CHECK ONLY PLEASE. You can purchase tickets in advance or at the door– call 507-285-7200 for tickets and more information. All proceeds go to the RCTC Drama Club.
Are you a student interested in Theater Arts?
RCTC Theater offers Theater Appreciation, beginning and intermediate level acting classes as well as Stagecraft where you can learn about stage and set design! Put your creativity to work! Check the online course catalog for availability and sign up!
RCTC Theater Program has a long-standing tradition of providing high-quality education to young and inexperienced actors. We pride ourselves on preparing you for the next level of your theatre arts journey. Whether your interest is to become a regular on the community stage or further your knowledge by going into a four-year theatre program, we will make sure you are ready for the next step.
RCTC Theater produces three main stage plays every year. In the fall we produce a children's play that is seen by three to four thousand students a year. In the spring we produce one larger comedy or drama and one experimental play often in conjunction with the Rochester Reads program.
Beyond our main stage offerings, the student-directed Drama Club writes and performs short one or two-night variety shows and performs and hosts performances for fundraising events for on and off-campus organizations. The drama club typically does three to four performances a year as well as attending local and professional shows for free or at a discounted price.
Our Faculty
Jerry Casper has his MS in Theater from Fort Hays State University. He has over 30 years of experience as an actor, director, playwright, motivational speaker, and educator. He was awarded one of Minnesota's Outstanding Educators of the year in 2011.
For more in-depth information about our program, productions, or our Drama Club, contact Director Jerry Casper at gerald.casper@rctc.edu or call 507-285-7569.
Charles E. Hill Theater
RCTC offers main-stage productions which give students an opportunity to be involved in all aspects of productions. Auditions are open to all students.
Director: Jerry Casper, Gerald.Casper@rctc.edu, 507-285-7569
Technical Director: Ben Hain, Ben.Hain@rctc.edu, 507-285-7201