RCTC offers courses in a number of delivery formats to best meet students' needs. There are six course delivery formats.
What course format is right for you? Take a look below and if you have questions, please reach out to your advisor or call the Welcome and One Stop Center at 507-285-7210.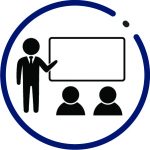 In-Person Classes
Students and instructors meet in person for class on regularly scheduled days and times.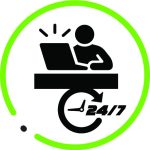 Completely Online Asynchronous (Anytime) Classes
Instructors provide materials and assignments that students access online anytime or within a given time frame, such as one week, rather than instructors and students meeting together as a class on a regular schedule. Exams are also all online.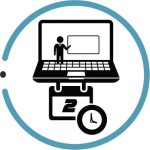 Completely Online Synchronous (At Same Time) Classes
Student and instructors must be online at the same time during scheduled days and times. 100% of instruction is online with no in-person meetings. Exams are also online.

Mostly Online Classes (In-Person Exams)
Students can expect instruction to be delivered mostly online (either asynchronous and/or synchronous), but exams are in-person.  Course content will be delivered via D2L/Brightspace and/or Zoom.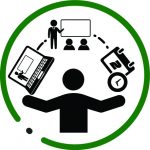 HyFlex Classes
Hyflex is a fully in-person (physically in the classroom) delivery where instructors include options for synchronous online attendance (via Zoom). The in-person component may include rotating classroom attendance to maintain social distancing. Exams may be in-person or online.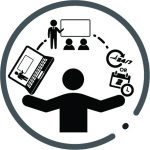 Blended/Hybrid Classes
Hybrid is a combination of both in-person (physically in the classroom) and asynchronous online instruction. For the in-person component an instructor may include Zoom attendance (at days/times indicated on the schedule) and/or rotating classroom attendance to maintain social distancing. Exams may be in-person or online. D2L and Zoom will be used for online course components.
Students: Finding the Delivery Method on eServices
If the delivery method is blank, your class meets in-person on campus. If you want to search for a specific delivery method, select the "Delivery Method" when registering in eServices. Be sure to click on the Name of the course in e-Services to review the Notes section and other course details. Instructors and departments will communicate further details directly to students enrolled in the class.