Welcome to Student Life!
FIND YOUR HIVE. GET CONNECTED.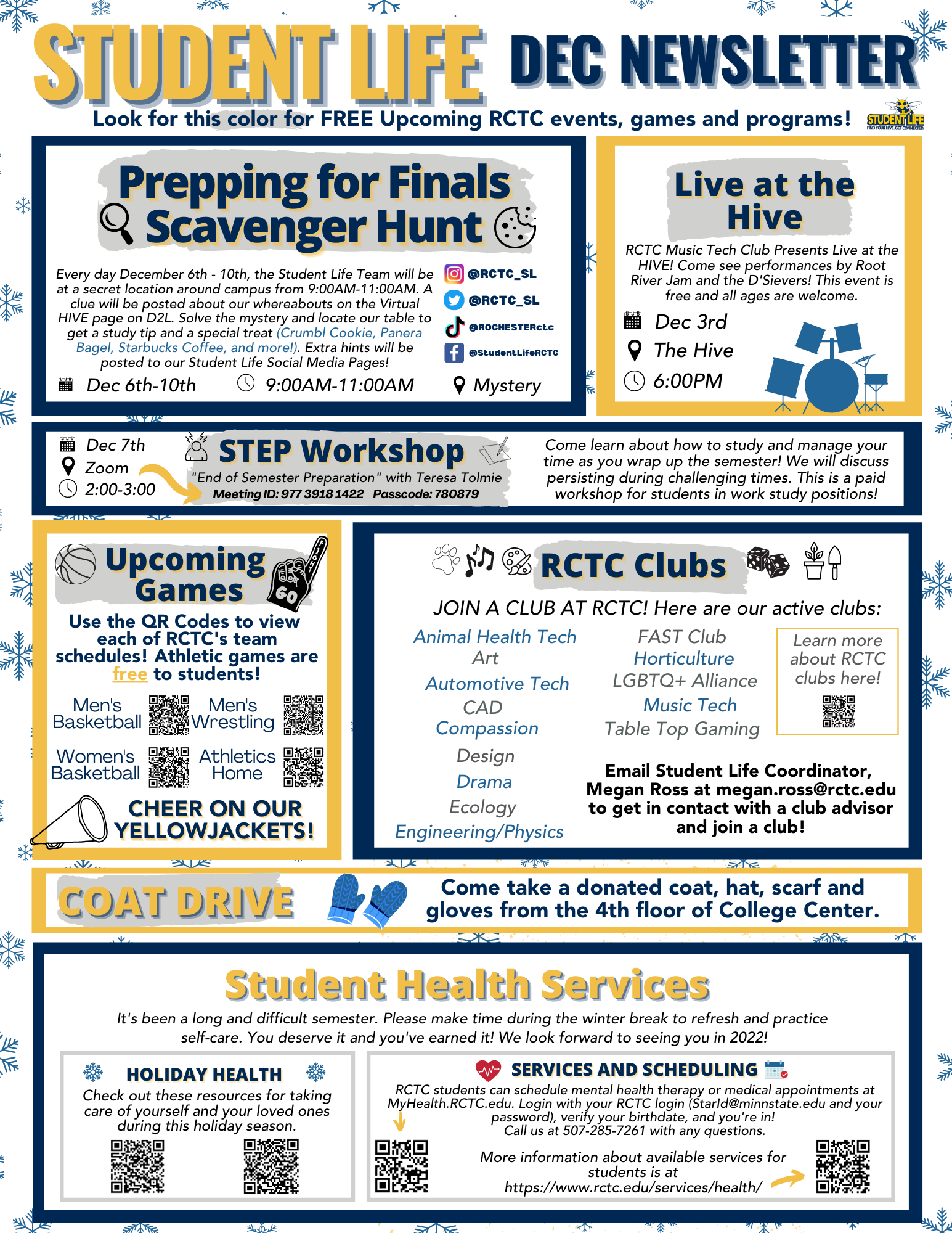 The mission of Student Life is to connect our students, faculty, and staff to create a sense of belonging in our community to support learning inside and outside of the classroom. Current Student Life programs include:
Questions about getting involved? Connect with us on D2L on the Virtual Hive or @RCTC_SL!
RCTC was designated a Hunger Free Campus by LeadMN

 
Hunger-Free Campus is an initiative by LeadMN to address food insecurity on community and technical colleges. The 2020 #RealCollege national report shows that 45% of college students in the United States are food insecure. This statistic is consistent with recent Minnesota data that shows 37% of college students have experienced food insecurity, meaning they do not have a steady source of food or cannot afford to feed themselves or their families. A Hunger-Free Campus is a Minnesota State community and/or technical college that is actively taking strides to reduce food insecurity amongst students.​

Recently, LeadMN has published a report on the Impact of Hunger Free Campus Designation. RCTC is featured numerous times. The report can be found here: LeadMN Impact of Hunger Free Campus Designation 
Student Life Staff