Optimal personal and academic growth can best be achieved when physical and emotional needs are met. RCTC Student Health Services' goal is to help students meet their unique health and wellness needs through various health care and health education services.
Mental Health Therapy Services are available. To schedule an appointment, go to MyHealth.RCTC.edu and log in with your RCTC StarID and password If you are scheduling your first therapy appointment, you need to complete three required forms prior to scheduling. These forms are available when you log in and select Mental Health Therapy Services appointment option. After you have completed these forms, you will be able to schedule an appointment.
Appointments via ZOOM are available for mental health therapy, by you must be located within the State of Minnesota. Select Zoom Mental Health Therapy Visit to choose this option when logged in at MyHealth.RCTC.edu. You will receive instructions for joining the Zoom appointment prior to your scheduled appointment time.
If you need help scheduling an appointment, please email Amanda Quinn at amanda.quinn@rctc.edu or 507-285-7261. Please note that this email and phone are not monitored daily during the summer break. A response may take several days.
Health Services for RCTC Students
If you need assistance in scheduling an appointment, please call 507-285-7261.
Winona State University-Rochester students–call 507-285-7261 to schedule an appointment.
Fees
See specific fees under the Medical Services tab above.
The costs for most services are covered by the Health Service fee included on the tuition statement, so there is typically no additional fee to visit with the nurse.  A nominal fee may be charged for certain services or supplies.
If students have health insurance coverage, ZVHC will bill the insurance company for mental health therapy services.  Students are never denied services if unable to pay or are unable/unwilling to use their health insurance.
Confidentiality
All information and health-related issues discussed with any of the Student Health Service staff is considered confidential. No information is released from this office without the student's permission.
Consent
Students under the age of 18 are required to have a signed parental/guardian consent form before receiving any medical treatments, except in emergencies or cases exempt by law.
RCTC Health Services Forms and Resources
Student Health Portal:
MyHealth.RCTC.edu

Staff Portal–Health Services Staff Only:
rctc.pointnclick.com
Non-RCTC students and RCTC employees do not have access to the Health Services Portal. Please call 507-285-7261 for more information.
Health Services Staff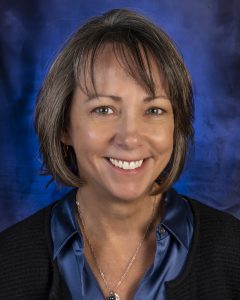 Katie Swegarden, BSN, RN
Coordinator of Student Health Services
507-280-2887