Schedule an Advising Appointment
It is very important to meet with your advisor or counselor each semester. Bring your Degree Audit Reporting (DARS) when meeting with your advisor or counselor.
Schedule your advising appointment or call the Advising Office Front Desk at 507-285-7260 for scheduling assistance. This is an online tool that will make scheduling your appointment easy, just log in with your STAR ID and password.
Need help with your Appeal Paperwork? Use the online scheduling tool, AdvisorVue, call us at 507-285-7260, or stop by SS 133 to get assistance.
NOTE: New students contact the Welcome and One Stop Center at 507-285-7557 to schedule an orientation session.
Academic Advising and College Counseling
Every student has an academic advisor or counselor, who is here to support students in their educational growth and guide them through program requirements. Your assigned counselor or advisor appears on your schedule and on your Degree Audit Report (DARS). Students should work closely with their academic advisor or counselor so that educational goals are met. It is very important to meet with your academic advisor or counselor each semester to ensure that you receive ongoing advice regarding satisfactory academic and career progress.  Students who have concerns that cannot be addressed by their assigned advisor are always welcome to meet with a counselor.
Express Advising
Advisors and counselors have drop-in availability posted on their schedule in AdvisorVue.
If you don't see drop-in times posted, please schedule an appointment with them.
Drop-in times are for assistance with these items below and take a relatively short amount of time (10 minutes):
Questions about Accuplacer test scores and appropriate classes
Permission for Accuplacer retest
Questions about Drop/Add/Withdraw
Financial Aid consortium agreement approval
Request to take more than 19 credits
Basic questions about special admission programs (not long-term planning)
Course swap (changing sections)
Questions about e-Forms
Registration dates
Questions about e-Services or D2L Brightspace log-in
Appointments (30 minutes) for any of the following reasons:
First-Year Experience (FYEX) visits
Long-term academic planning/in-depth special admission planning
Transfer planning
In-Depth Degree Audit Reporting (DARS) information
Academic or Financial Aid appeal planning
Academic difficulties or concerns
Semester registration
International transcript discussion
Additional Services (available through online appointment scheduling):
Personal counseling
Career counseling
Veterans services
International student services
Student-Athletes academic advisor
Student Emergency Fund assistance
Locations
Advising and Counseling Department has two locations.
Heintz Center H1434 (Career and Technical Advisors)
Main Campus

SS133 (Advisors/Counselors, Veterans/International student services)
SS 130 (Paula Carlsen, RCTC/Winona State University Academic Advisor)
RCTC Advisors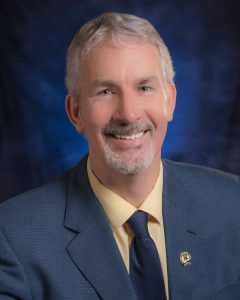 Dale Amy
Atrium M1104J • dale.amy@rctc.edu • 507-285-7332
Academic pathways and programs: Cardiovascular Invasive Specialist, Clinical Neurophysiology Technology, Emergency Medical Technology, Emergency Medicine Paramedic, Histology Technician, MRI, Radiography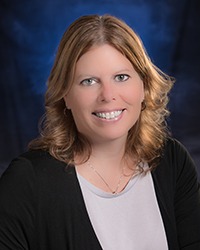 Paula Carlsen
SS 130 • paula.carlsen@rctc.edu • 507-535-3791
Winona State University/RCTC Shared Students
Academic pathways and programs: Alcohol and Drug Counseling, Bioinformatics Foundations, Biology Transfer Pathway, Chemistry Transfer Pathway, Child Development, Computer Information Systems, Computer Science Transfer Pathway, Early Childhood Care and Education, Human Services Specialist, Human Services Technician, Information Technology, Pre-Social Work Transfer Pathway, Psychology Transfer Pathway
SS 136 • jennifer.dahle@rctc.edu • 507-280-3535
Nursing Students
Academic pathways and programs: Advanced Hospital Nursing Assistant, Nursing, Practical Nursing, Surgical Technology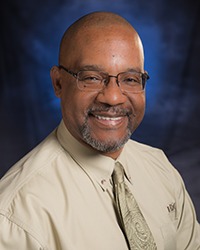 Othelmo da Silva
Atrium M1004E • othelma.dasilva@rctc.edu • 507-285-7566
Veteran Students

Academic pathways and programs: Criminal Justice Transfer Pathway, Law Enforcement, Law Enforcement – Skills, Law Enforcement Transfer Pathway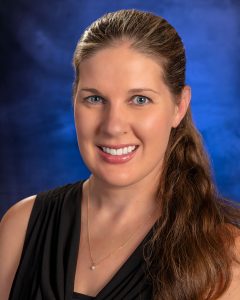 Anna Hanson
SS 175 • anna.hanson@rctc.edu • 507-292-5198
Assistant Director Disability Support Services
Brooke Kosok
SS 140 • brooke.kosok@rctc.edu • 507-285-7160
Post-Secondary Enrollment Option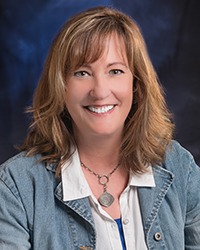 Kerry Schad
SS 143 • kerry.schad@rctc.edu • 507-285-7272
Online Programs
Academic pathways and programs: Administrative Office Professional, Automotive Technician, Cancer Registry Management, Carpentry, Coding Specialist, Computer Aided Drafting (CAD) Technology, Executive Office Professional, Facility and Services Technology, Health Information Technology, Healthcare Informatics, Healthcare Office Professional, Welding Technology
Samantha Schendzielos
SS 135 • samantha.schendzielos@rctc.edu • 507-285-7469
Academic pathways and programs: Aviation, Coaching, Dental Assistant, Dental Hygiene, Group Fitness, Liberal Arts and Sciences (G-N), Personal Trainer, Sport Management, Veterinary Technician
Nate Smith
SS 138 • nate.smith@rctc.edu • 507-280-5005
Student Athletes
Academic pathways and programs: Accounting Clerk, Accounting Transfer Pathway, Business Administration, Business Analysis, Business Management, Business Management – Hospitality, Business Management – Marketing, Business Transfer Pathway, Digital Marketing Specialist, Liberal Arts and Sciences (A-F), Math Transfer Pathway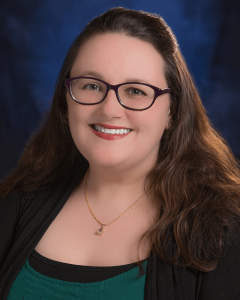 Deb Vang
SS 137 • deb.vang@rctc.edu • 507-529-2786
Academic pathways and programs: Engineering Broad Field, Environmental Science, Health Sciences Broad Field, Individualized Studies, Laboratory Science, Liberal Arts and Sciences (O-Z), Natural Science, Science Foundations A, Science Foundations B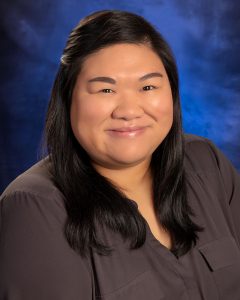 Emily Yang

SS 142 • emily.yang@rctc.edu • 507-280-5006
Multicultural and International Students
Academic pathways and programs: Art Transfer Pathway, Communication Studies, Communication Studies Transfer Pathway, Graphic Design, History Transfer Pathway, Mass Communication, Mass Communication Transfer Pathway, Music Creative Technologies, Music Technology, Photography, Sociology Transfer Pathway, Web Design, Workplace Communication