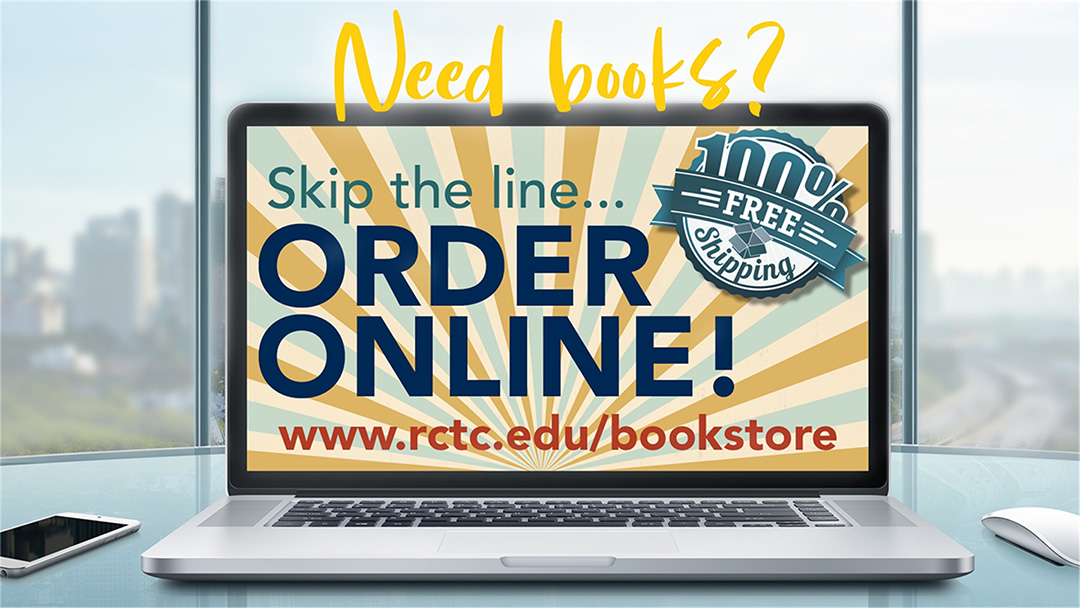 Fall semester books will be available for purchase online at the RCTC Bookstore's website beginning August 8, 2022 with free shipping offered on all orders. Online orders can be placed with in-store pick-up or shipped directly to you. All the instructions to place your order can be found on the RCTC Bookstore's website. You can order using a credit card, financial aid book charging, or PSEO. If you are ordering online, please note that the order is being processed within the store, if the store is busy, it takes longer. Please plan on 2-3 business days for your order to be processed so order early.
In-person sales begin on August 8, 2022. Please bring a copy of your book list printed out from the RCTC Bookstore's website or a copy of your schedule. A student ID card will also be required. You can get your student ID in the Campus Security office located in CF102. The RCTC Bookstore will be very busy the day before classes start and the first week of classes. Avoid the lines by placing an online order and having it shipped directly to you.
The last day for returns will be September 2, 2022.  Receipts are required for all returns.