AdvisorVue Portals
NOTE: Advisors, faculty and students who visit the AdvisorVue app for the first time will need to allow all of the permissions for the app to work properly. First, select "Fix connection", then select "Allow", as the following graphics illustrate: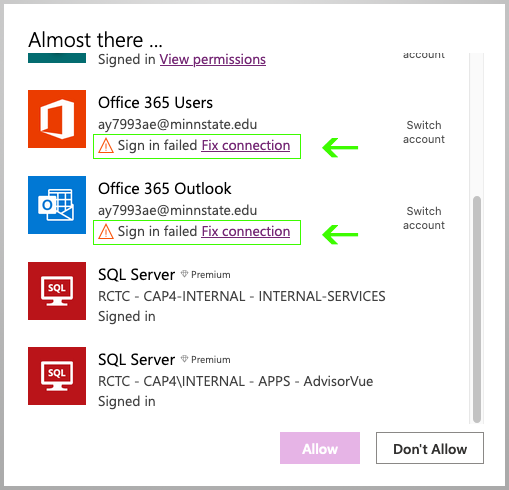 Advisors and the Welcome and One Stop Center professionals are ready to help you.
Students: If you need help scheduling an appointment with an advisor or counselor, please stop in the Welcome and One Stop Center just off the Atrium or call 507-285-7557 for assistance. Also, if your advisor appears to be booked with no available appointment times, it may be because they blocked that time off for drop-in appointments. Call 507-285-7557 to see and make your appointment.