The Learning Center provides FREE tutoring for all RCTC and WSU-R students to help them build the skills and confidence needed to be successful in their coursework and reach their academic goals. Our tutors are specialists in their content areas and are eager to help you.
We have two locations:
The Writing Center and Math/Computer Science tutors are located in Goddard Library
The Science tutors are located on the third floor of the Atrium building
Tutoring Services
We have a variety of in-person and online services. Click on the subjects below for more information on each subject area and to request help from one of our tutors.
Fall Semester 2023 Hours
Monday
Tuesday
Wednesday
Thursday
Friday
Writing


GL208

9am - 4:00pm
9am - 4:00pm
9am - 4:00pm
9am - 4:00pm
9am - 2:00pm
Science


AT309

9am - 5:30pm
9am - 5:30pm
9am - 5:30pm
9am - 5:30pm
9am - 5:30pm
Math

GL235

9am - 5:30pm
9am - 5:30pm
9am - 5:30pm
9am - 5:30pm
8am - 4:30pm
Computer Science

GL235

9am - 5:30pm
9am - 5:30pm
9am - 5:30pm
9am - 5:30pm
8am - 4:30pm
Computer Applications

GL235

9am - 5:30pm
9am - 5:30pm
9am - 5:30pm
9am - 5:30pm
8am - 4:30pm
Closed for RCTC holidays:
September 4 – Labor Day
November 10 – Veterans Day
November 23 & 24 – Thanksgiving
Leadership
The Learning Center is coordinated by administration and faculty members:
Jacob Griggs
Associate Dean of Liberal Arts
M2403W | jacob.griggs@rctc.edu | 507-280-5081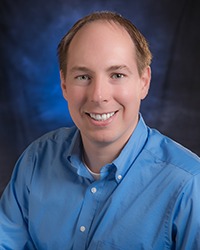 Dan Froelich
Math & Science Coordinator
M2401G | daniel.froelich@rctc.edu | 507-280-2809
Jason Meier
English Coordinator
M1401M | jason.meier@rctc.edu | 507-280-2812
Contact Information
Learning Center
AT306 BOX 45
851 30th Avenue Southeast
Rochester, Minnesota 55904-4999
507-285-7182
LearningCenter@RCTC.edu