ST. PAUL, Minn., March 21, 2018 – The Board of Trustees of Minnesota State Colleges and Universities has named Jeffery Boyd to serve as president of Rochester Community and Technical College. The appointment becomes effective July 1, 2018.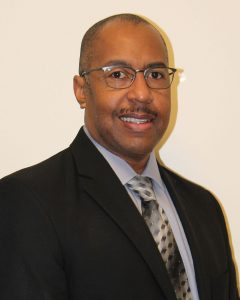 "Jeffery Boyd possesses the exact combination of education, experience, and passion for community colleges that RCTC needs in its next president," said Devinder Malhotra, chancellor of Minnesota State. "He is not just committed to helping students start their pursuit of earning certificates or degrees; he is committed to helping them make it across the finish line. His proven track record of passionate and transparent leadership will serve him well as president."
Boyd has a reputation as a leader with a vision for the future of higher education and a champion for the mission of community and technical colleges. A first-generation community college graduate, he currently serves Tidewater Community College (VA) as the provost, chief operating officer, and lead academic and student affairs administrator of its campus in Norfolk, which serves approximately 12,000 students annually. Under his leadership, the campus developed new degree and academic options for students including a one-year to completion accelerated Associates degree, an Associate of Fine Arts transfer degree in Music, and a retention program focused on encouraging students to complete 15 credits per semester.
Previously, he served Elgin Community College from 2006 to 2014 in several capacities including associate dean, interim dean, and dean of Business and Career Technologies, and he served the Quad County Urban League as director of education and employment in 2005. He held roles in student services for Olivet Nazarene University from 2003 to 2004, and Waubonsee Community College from 2001 to 2003.
Boyd holds an associate degree from San Joaquin Delta College (CA), a bachelor's degree from Judson University (IL), a master's from the University of Phoenix (AZ), and a doctorate in Community College Leadership from National Louis University (IL).
Boyd will succeed Mary Davenport who has served as interim president of Rochester Community and Technical College since 2016.