Both Rochester Community and Technical College basketball teams and the wrestling squad found themselves performing admirably in the postseason to mixed results.
The wrestling team took second in the National Junior College Athletic Association wrestling tournament. The Yellowjackets had 45 team points to Harper Community College's 52.
RCTC has won the non-scholarship national title twice before: in 2017 and 2014.
Individually, wrestler Shane Siewert (pictured above in the Yellowjacket Open) finished third in the 174-pound division.
Morgen Moreno wrestled at 197 pounds and came in sixth, earning All-American (those who finish eighth or higher earn the status).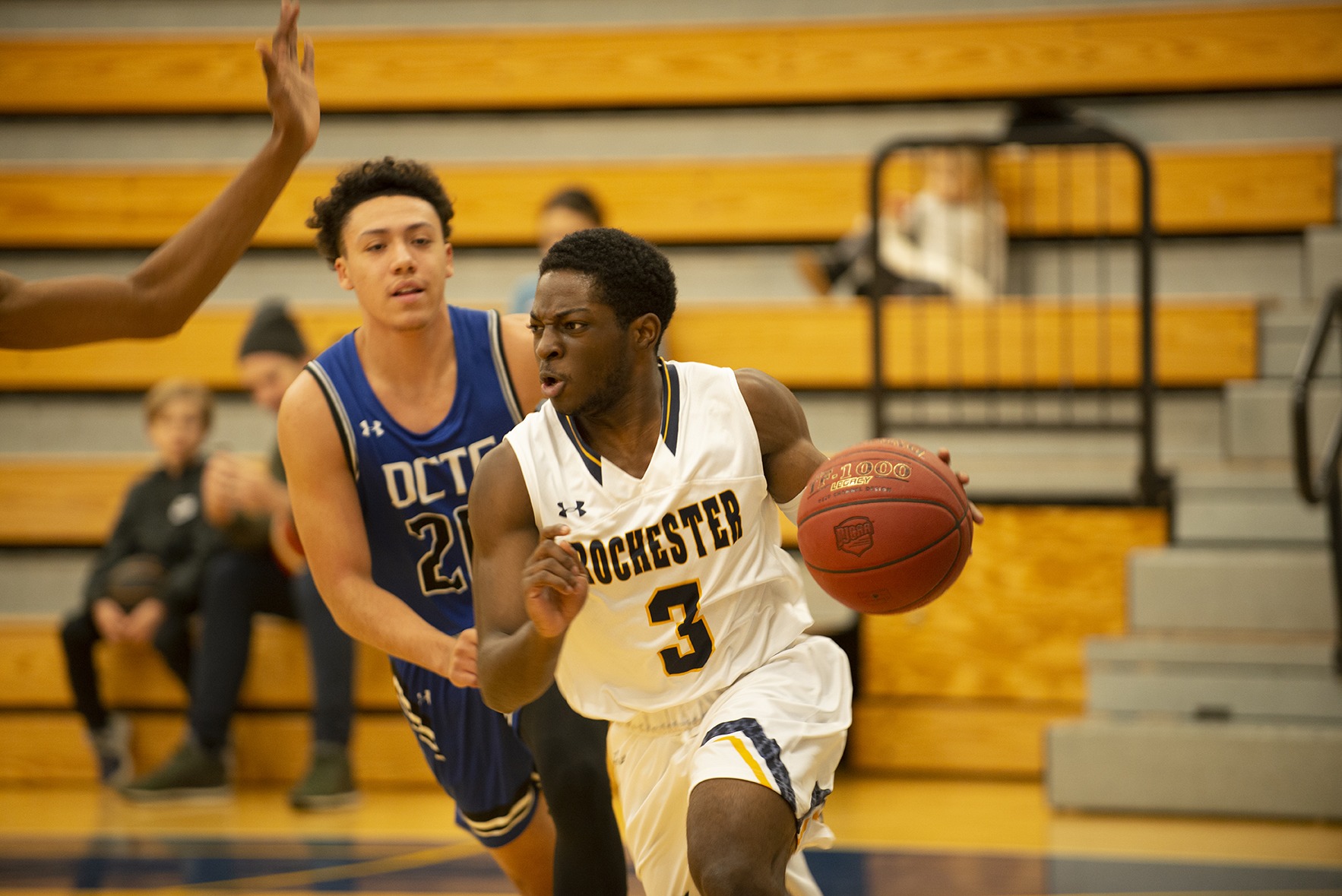 The men's basketball team didn't make it to the national tournament following a close 72-67 lost to Central Lakes. Central Lakes was the top seed out of the eight teams at the Region XIII Tournament, while RCTC was fourth.
The quarterfinal game was intense, featuring a couple Yellowjacket leads that the team just could not hold on to.
As for the women's basketball team, they bowed out of the Region XIIIA Tournament. The team fell 74-60 to Western Technical College in what was head coach Steve Hucke's final game.