It isn't often we think about the early lives of people in positions of leadership, or what they enjoy away from the job.
Dr. Jeffery Boyd stepped into his new role as President of Rochester Community and Technical College (RCTC) on July 1, 2018. The College not only hired someone who will help lead an exceptional academic institution, but someone with an exceptional history that has shaped and defined who he is.
It all started with a badge.
His time as a police officer is telling – his first career after graduating from a community college in California.
"Well, one of my best friends in this world, Mike King, is a guy I had the privilege of releasing from jail for DUI, on March 29, 1987," Boyd begins. "After his release, we spoke outside of the jail.
"We discussed how a life change was in order for him, as his life was in pretty bad shape. A year later, I ran into him at a gas station and he was a new man, truly born again. He shared how he had been clean from alcohol and drugs, and that his life was transformed.
"He and I stay in touch, and he calls me every year on our anniversary (March 29). Falsely, he attributes me with saving his life that day. We are eternal brothers and friends, through divine intervention and a special moment in time."
It's clear the impact his early career had on his life. Boyd admits the job was challenging but rewarding, underappreciated work.
"[It's] a job that deals with a sundry of perplexing people situations every day requiring the use of sound judgement,
discretion, ethics, and safety," he says.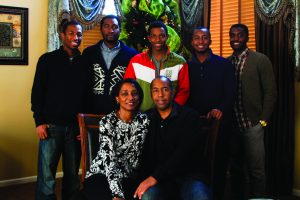 "Think about it, in dangerous situations what most people run from, police officers run into.
"From my role as a police officer, I learned that by treating people with respect, most people will reciprocate it – and I stress the word most. Also, as an officer, I learned about team work, planning, behavioral analysis (emotional intelligence), community engagement, public safety, and much more. These lessons all involve working effectively with people and are valuable lessons to prepare me for this role [at RCTC]."
More recently, he's used many of those skill sets acquired as an officer at Tidewater Community College (TCC) in Norfolk, Virginia, where he serves as the provost, chief operating officer, and lead academic and student affairs administrator. Before TCC, he served Elgin Community College (Illinois) in various roles, the Quad County Urban League as director of education and employment, and held roles in student services for Olivet Nazarene University and Waubonsee Community College.
"My other academic roles as a high school history teacher, academic advisor, minority student retention coordinator, career and technical associate dean and dean, adjunct instructor, and campus provost have provided the experience for senior-level leadership in higher education," he explains. "As a community college graduate, I fully understand how community colleges improve people's lives through learning."
Rochester is a new, welcoming challenge.
"The vibe I get is that Rochester is a city that is on the move," Boyd says. "A place with a true sense of pride and energy and a great place to live.
"Rochester seems to be a dynamic, multicultural, and innovative city," he continues. "The Destination Medical Center and the Mayo Clinic are amazing examples of a thriving and innovative research community."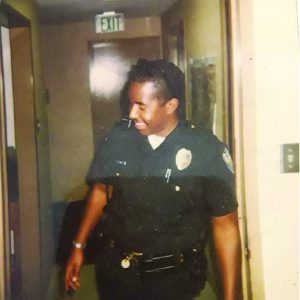 As far as first-year goals, Boyd has a solid idea of what he wants to pursue.
"Focus on student success and completion, sound fiscal management, great relationships with faculty, staff and community stakeholders, and being a major contributor to a city that is on the move, a place with pride and energy, and a great place to work," Boyd lists off.
When he's not leading the College, Boyd also expects to get in some leisure time.
"I relax by spending time with family and friends. I love watching sports, especially the playoffs or championship weekends in college sports. Basketball is my favorite sport, although I played football, baseball, and basketball growing up. And I never played on a losing team, I might add.
"As for leisure activities, I enjoy exercise and nature walking, reading books on history and theology, and listening to jazz. And of course, hanging out with my wife, Carolyn."