Rochester Community and Technical College is proud to announce Gayla Winslow and Karin Wright have been selected to receive the College's 2020 Outstanding Educator Award. Instructors were nominated by faculty, students, and staff, and completed an extensive portfolio of their work and accomplishments at RCTC in order to be considered for the award. RCTC will celebrate these remarkable faculty at a reception on Thursday, April 30 from 2:00 pm – 3:00 pm in Coffman Building, room CF 206-208.
The Outstanding Educators' teaching portfolios are statements about who they are as instructors and makes visible their work in planning coursework, teaching, and improving student learning. Nominees' portfolios are reviewed for teaching philosophy; content expertise and professional growth; teaching strategies and materials; standards of assessment of student learning and performance; and service to students, profession, institution, and the Minnesota State system.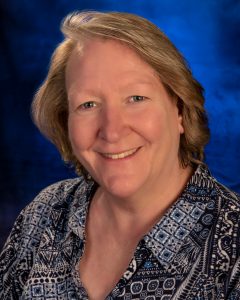 Gayla Winslow has taught in the RCTC nursing department for more than eight years. Gayla is also a registered nurse with a career that spans 40 years and includes diverse areas of practice. Gayla holds a master's degree from the University of Minnesota and is a Certified Health Care Simulation Educator.
Karin Wright has been a Communication Studies instructor at RCTC since 2003. Karin has been the Communications and Humanities Division Coordinator since 2016 and the MSCF Faculty President since 2018. Karin received her master's degree in Speech Communication from San Diego State University and a bachelor's degree in Speech from the University of North Dakota.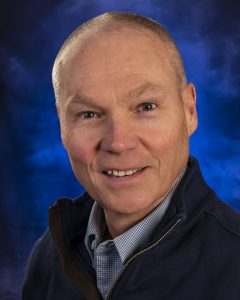 Along with recognizing outstanding full-time faculty, RCTC also recognizes and appreciates the great educational experiences the College's adjunct and part-time faculty offer students. This year's Adjunct Faculty of the Year is Mark Erickson. Mark has been the RCTC Law Enforcement SKILLS Program Coordinator and an adjunct faculty and SKILLS instructor since 1999.  Mark is a licensed Peace Officer and retired in 2013 from law enforcement after 31 years of service. Mark received his associate degree from RCTC in Law Enforcement and a bachelor's degree in Law Enforcement from Minnesota State University, Mankato.
Portfolios for both full-time instructors, Gayla Winslow and Karin Wright, will be forwarded to the system-wide Board of Trustees Award for Excellence in Teaching Review Committee. Up to 70 portfolios from Minnesota State's 37 colleges and universities will be reviewed by the committee, which will recommend up to six Educator of the Year award recipients from the portfolios submitted. RCTC's Outstanding Educators, their colleagues from across the state, and the Educator of the Year award recipients will be honored at a system-wide reception on April 22, 2020.
The Minnesota State Educator of the Year recognition program was initiated in 2007. To date, RCTC has had six of its faculty members honored with this prestigious, system-wide award.