Rochester Community and Technical College (RCTC) is proud to announce Matt Bissonette, Ed.D., has been appointed Dean of Career and Technical Education and Workforce Development and RCTC Foundation Director.  Bissonette has served the College in the same capacity on an interim appointment since August 2019.  This permanent appointment comes after a comprehensive search to fill the position, and is effective immediately.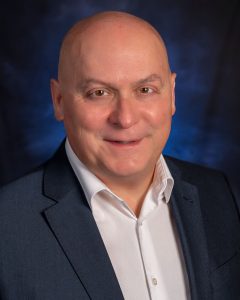 Michelle Pyfferoen, RCTC's Vice President of Academic Affairs lauded Bissonette's "extensive background in leadership, education, and partnerships" in her announcement to RCTC faculty and staff.  "Matt will continue to work collaboratively with our faculty, staff, students and community to achieve the mission of the College."
Prior to joining RCTC, Dr. Bissonette held leadership roles at the Rochester Area Chamber of Commerce and Riverland Community College.
Bissonette holds a doctorate in Career and Technical Education from the University of Wisconsin-Stout.