May 17, 2021 Update
In aligning with the Minnesota Department of Health (MDH) and Centers for Disease Control (CDC) guidelines, and following Governor Walz's Executive Order, Rochester Community and Technical College will no longer require face coverings on campus (indoors or outdoors) beginning Monday, May 17, 2021.  Some Academic Programs, however, may continue to require face coverings and other personal protective equipment for their programs.  Such requirements will be posted in those areas.
While face coverings are no longer required at the RCTC Campus, individuals who have not been fully vaccinated are strongly encouraged to continue to wear a face covering in accordance with the CDC and MDH recommendations until they are fully vaccinated.  The College has RCTC-branded masks available for pick-up in the Welcome and One Stop Center.
We continue to strongly encourage members of our campus community to get vaccinated to help mitigate the on-going threat of infection.  Please visit the State of Minnesota COVID-19 Vaccine Locator to find a vaccine provider near you.
Thank you all for your continued flexibility and patience during these challenging times.  Lifting of this requirement is a positive step forward toward normalcy, but we must continue to remain diligent in our safety precautions and procedures to ensure we provide a welcoming and safe campus environment to learn and work.

RCTC is currently in the YELLOW COVID-19 status
RCTC is currently operating under the Level-2: Yellow status. This is due to conditions across the state and in our local community.  Click here for additional information on the Minnesota Department of Health's color codes.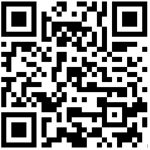 Click HERE to access the COVID-19 Self-screening tool.
If you have used the screening tool today and received this message: Based on your answers, you are NOT authorized to come on campus for classes or work,"  you should:

Based on Minnesota Department of Health guidance:

Self-isolate or quarantine immediately
Monitor your health, contact your healthcare provider as needed

You should also:

Contact campus healthcare services or the COVID-19 contact below for further assistance
Contact your faculty members to inform them that you will not be attending class

If you are an employee, contact your supervisor or human resources
If you are a visitor, contractor, or vendor, inform your campus contact
Contact the campus COVID-19 contact, COVID19contact@rctc.edu, for additional assistance (please do not send any health-related information to this email address)

Free Community COVID-19 Testing Sites
The Minnesota Department of Health (MDH) is concerned that people ages 18 - 35 are driving the state's community spread of COVID-19 to record highs, many of them with no symptoms and no way of knowing they are positive. MDH believes the possibility of continued spread of the virus as young people visit family and friends for Thanksgiving poses a serious risk and urges all college and university students to get tested prior to the holiday or other opportunities to gather.
To make this possible, Governor Tim Walz and Lieutenant Governor Peggy Flanagan announced a significant expansion in COVID-19 testing access, with the addition of more than a dozen new testing locations opening across the state over the next two weeks. All testing will be free and available to anyone who wants to be tested whether they have symptoms or not, and it will not require insurance. Please find the closest community testing sites to RCTC at https://mn.gov/covid19/for-minnesotans/if-sick/testing-locations/index.jsp.
Free At-Home Saliva Tests
Click here to read more about this program and to request a test kit.
Updated April 15, 2021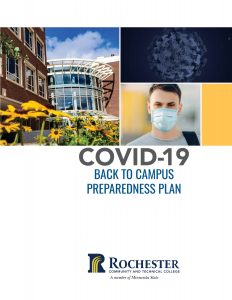 As part of RCTC's commitment to provide students, faculty, staff and visitors with a safe learning and working environment, the RCTC Back-To-Campus Preparedness Plan serves as our guide for the gradual reopening of areas/services on campus. It is emphasized, however, that reopening, even in stages, will require ALL OF US to continue to practice social distancing and daily hygiene habits to reduce our risk of exposure to the COVID-19 virus. The plan is a living document and will be updated as new information and guidance is provided.  Stay safe, stay connected and stay healthy.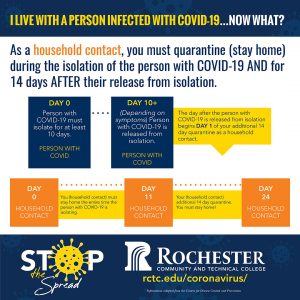 Curious what do to if you live with someone who tests positive with COVID-19?  Check out this graphic for additional information and what you need to do in terms of self-isolating and quarantining.  You can find additional information

here

from the CDC.
Hours of Operation
The RCTC campus will be following new hours of operation.  College business hours remain 8:00 a.m.-4:30 p.m., Monday-Friday, but campus buildings will be accessible to students and visitors following the schedule below.  Note: some areas such as the Goddard Library and RCTC Bookstore may have different hours than those listed here.
| | | | |
| --- | --- | --- | --- |
| Monday-Friday | Building and Accessible Door | Open | Close |
| | Main Campus Atrium Door #13 | 6:30am | 8pm |
| | Main Campus Memorial Hall Door #26 | 6:30am | 4pm |
| | Heintz Center Door H8 | 6:30am | 6pm |
| | Heintz Center Door H14 | 6:30am | 4pm |
| | Sports Center Door S2 | 6:30am | 10pm |
| Saturday | Building and Accessible Door | Open | Close |
| | Atrium Door #13 | 7:30am | 6pm |
| | Heintz Center Door H8 | 7:30am | 6pm |
| | Sports Center Door S2 | 7:00am | 10pm |
| Sunday | Building and Accessible Door | Open | Close |
| | Atrium Door #13 | 9am | 5pm |
| | Sports Center Door S2 | 6:30am | 10pm |
| | HEINTZ CENTER CLOSED | CLOSED | CLOSED |
Face Coverings Required:
RCTC requires individuals wear a face covering in indoor areas even when they are not within six feet of others. Masks are being distributed across the state to community organizations for distribution to the public.  Check out the Minnesota Department of Health website for a listing of those organizations.
Visit the Frequently Asked Questions page to clear up confusion you may have.
Rochester Community and Technical College holds as paramount the health, safety and welfare of every member of its community. RCTC, however, cannot guarantee a COVID-19-free environment. Unfortunately, the risk of COVID-19 exposure exists in all public places where people are present. The College is taking all recommended steps to mitigate this risk, but we cannot categorically guarantee you will not get sick. Minimizing the risk of COVID-19 infections (or any other spread of disease) at RCTC is a shared responsibility. Every member of our community – including you – must do their part. Understand that if you return to the physical campus of RCTC, there is a risk you may contract COVID-19 and that illness, injury or death is a possible result.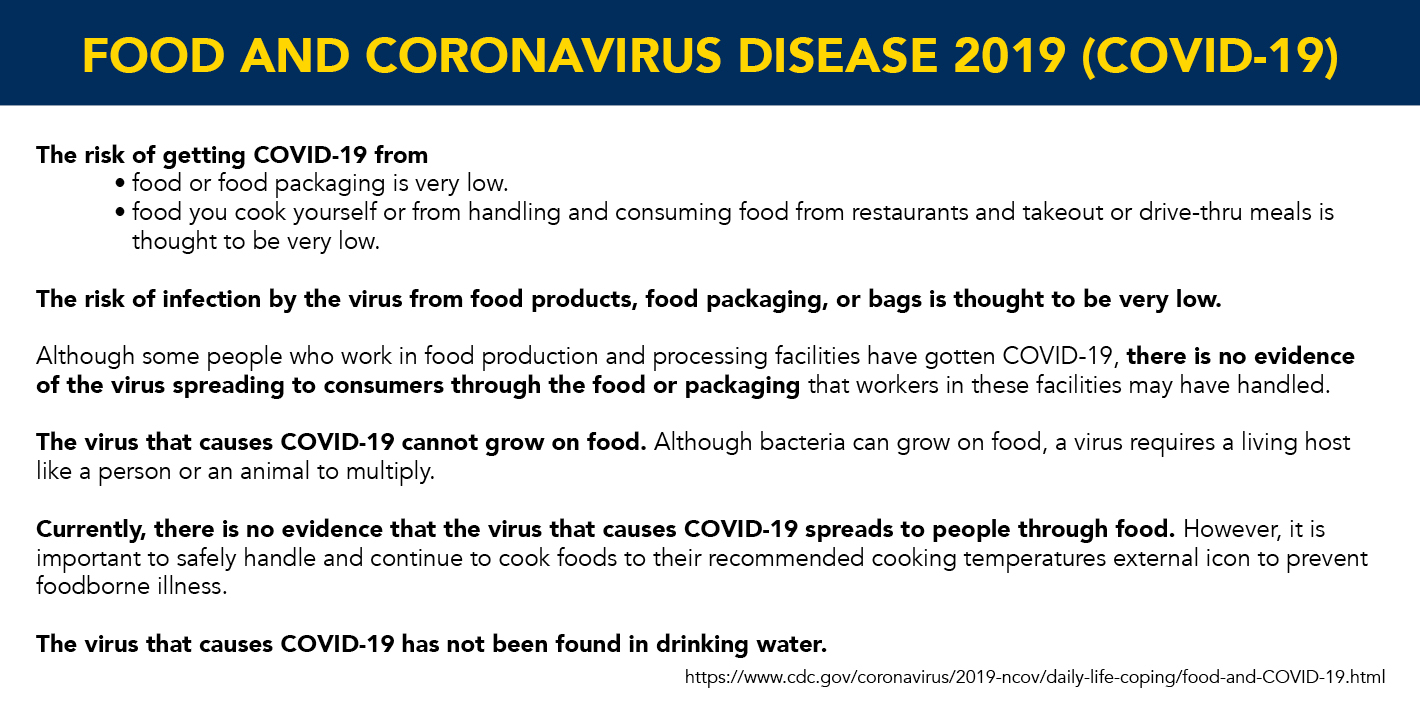 Yellowjacket Emergency Support Fund​
Consider making a donation, of any amount, to support RCTC's YES Fund (Yellowjacket Emergency Support Fund). Your donation helps students with food, utilities, rent, medical/dental care, transportation and possible loss of employment income during the COVID-19 crisis.
Donate Online through the RCTC Foundation's MightyCause donation site (choose Student Emergency Fund).
Campus and Community Support for Students
The College recognizes that this a difficult and unprecedented time which may be filled with uncertainty. Your safety, health, and well-being are our primary concern and we want to be able to support you in any way that we can. The College compiled a list of on-campus and community support for students.
We understand that at this time you may be facing some obstacles that would make it difficult to meet your academic goals. Please use this form to share if you have any concerns related to basic needs (housing, food, financial, medical, mental health, child care, etc.), clarification on official College communication, access to relevant technology, or information on campus services available at this time. After completing this form, you will be contacted by a staff member at the College as soon as possible to provide support and assistance.
You are not alone and we will navigate these challenges together. Yellowjackets take care of their hive!
Student Resources and Support for COVID-19
Student Health Services
Out of an abundance of caution, RCTC Student Health Services is not available for walk-in service.
Students who are ill should contact their regular healthcare provider by phone or through their provider's patient portal. Additionally, students may call 507-280-2887 during regular business hours, or email healthservices@rctc.edu for information about obtaining medical evaluation. Please note that email replies may take up to one business day.
Appointments for other types of visits (TB skin tests, Health Assessments for academic programs, etc.) will be available at a later date. Students in programs that require these services (Nursing, Nursing Assistant, and Surgical Technology, etc.) can be assured that the deadlines for these requirements are being adjusted. Additional information about the new deadlines will be communicated to students as the current situation becomes clearer.
Students utilizing mental health counseling services can continue to receive the services either at an alternative site or via tele-therapy during the extended Spring Break. Please contact Zumbro Valley Health Center at 507-289-2089 or email healthservices@rctc.edu for more information.
Other Informational Resources
There are many sources of information on COVID-19 including state, national and international organizations.  Primarily sources for Minnesota State monitoring, planning, and response are:
Minnesota Department of Health (MDH):
COVID-19 Home: https://www.health.state.mn.us/diseases/coronavirus/index.html
For schools:  https://www.health.state.mn.us/diseases/coronavirus/schools.html
Centers for Disease Control and Prevention (CDC):
COVID-19 Home:  https://www.cdc.gov/coronavirus/2019-ncov/index.html
Travel: https://www.cdc.gov/coronavirus/2019-ncov/travelers/index.html
Resources: https://www.cdc.gov/coronavirus/2019-ncov/communication/factsheets.html
State Department (DOS):
Travel Information: https://travel.state.gov/content/travel/en/international-travel/before-you-go/travelers-with-special-considerations.html
If you have any further questions or concerns regarding RCTC's response plan for the COVID-19 virus, please do not hesitate to contact the office of RCTC's Vice President of Finance and Facilities at 507-285-7214 or email Steve Schmall.