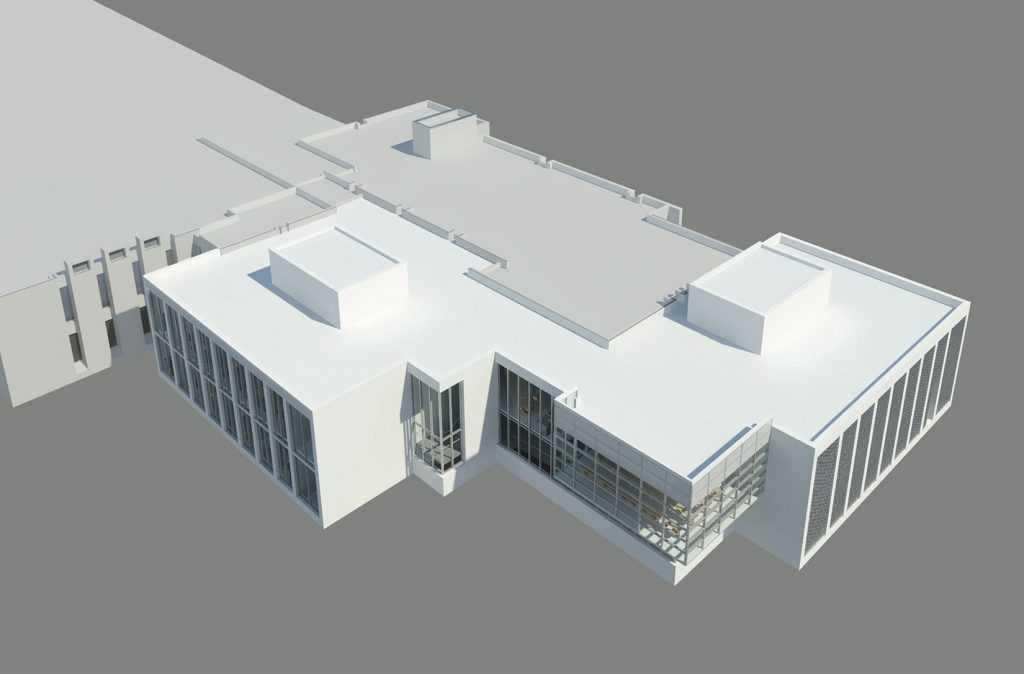 In the final minutes of the 2018 legislative session, the Minnesota House and Senate approved a nearly $1.5 billion capital investment and bonding package that allocated the necessary $22.85 million for Rochester Community and Technical College's three-phase Plaza/Memorial Hall project.  On Wednesday, May 30, Governor Mark Dayton signed the Bonding Bill into law allowing RCTC to move forward with this vital project.
The college's excitement comes after 10 years of treading water, with faculty, staff, and students more than ready for the project to break ground. From leaky ceilings, drafty walls, inefficient ventilation systems, falling ceiling tiles, and more, stories abound when you mention Plaza and Memorial Halls.
RCTC Interim President Dr. Mary Davenport said, "On behalf of the students, faculty, staff, and administration of RCTC, I want to express our sincere thanks to our local legislative delegation for their ongoing support of RCTC's Plaza and Memorial Hall bonding project, to construct and renovate learner-centered spaces that meet the needs of today's students. I also extend a special thanks to Governor Dayton for signing this bill.  Our students, faculty, and staff expect and deserve warm, safe, and dry learning spaces. This bill helps us achieve those expectations."
The bonding bill also includes $45 million for asset preservation projects across the Minnesota State system including projects at RCTC.  These dollars fund initiatives such as ventilation system improvements, structural damage and repair, and other life-safety issues.  Each campus prioritizes their projects and the Minnesota State system compiles a master list of priorities.
Now that funding has been secured, the entire project is expected to be completed within two years.  The first step will be to complete the remaining construction documents, contractor bidding, and contract awarding – hopefully concluded by September 30, 2018.  Construction, renovation, and remodeling is expected to start in October, concluding in mid-July, 2019. Demolition of Plaza and Memorial Halls is slated for mid-September 2019 through October, 2019. The final project, courtyard and exterior improvements, will begin in November 2019 with an anticipated completion date of July 31, 2020. Of course, these are educated estimates and actual timelines may vary.
The College is looking forward to a formal groundbreaking later this summer, then construction to get underway this fall.