The Rochester Community and Technical College Foundation's mission is to promote excellence in education through philanthropy. We are a non-profit 501 (c)(3) organization that exists to support the mission of the College by providing support to students and programs at RCTC, enhancing the quality of education and the future of our students.
Donations to the RCTC Foundation have a significant impact in the lives of our students. We support the College in five major areas:
Student Mental Health – Students who are healthy both physically and mentally perform better academically.
Student Food Insecurity – Help provide assistance to those students who don't have access to regular meals.
Academic Equipment Fund – Financial and in-kind support allows RCTC to obtain cutting-edge equipment.
Scholarships – Access to affordable education can be limited for some. Scholarships can change that.
Directed Funds – RCTC gladly accepts any and all giving which supports students.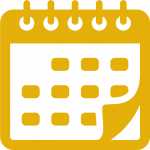 Upcoming Foundation Events
---
JUNE 7 – YELLOWJACKET GOLF CLASSIC
Register Now for the 26th Annual Yellowjacket Golf Classic.  >> More Info
JULY 24 – HONKERS GAME
ALUMNI! We're giving you two free tickets to watch the Rochester Honkers take on the Minnesota Mud Puppies when the RCTC Foundation sponsors the evening on July 24. There will be food, fun, prizes, fireworks and best of all, baseball! Email the RCTC Foundation at foundation@rctc.edu to reserve your tickets today.