Administrative Leadership Organizational Structure
Rochester Community and Technical College is a member of the Minnesota State system. The Board of Trustees governs the statewide system of community and technical colleges and state universities.
RCTC's chief executive officer (President) reports to the Minnesota State Chancellor. The President's Office is the focal point for plans, policies, and operational decisions crucial to institutional progress. To fulfill the responsibilities for administration, the President's Cabinet consists of others responsible for specific functions of the College.
PRESIDENT'S CABINET
The President's Cabinet is a decision-making group, established to set priorities, establish goals and budgets, and advise the President on matters of substantial importance to the College. (Click on titles to view the organizational charts for each area.)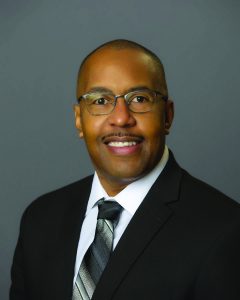 President
(Dr. Jeffery S. Boyd) Room: SS204 ~ 507-285-7215 ~ jeffery.boyd@rctc.edu
The President is the chief executive of the College and executes directly or by delegation, all executive and administrative duties in connection with the operations of the College.
Interim Vice President of Academic Affairs (Chief Academic Affairs Officer)
(Michelle Pyfferoen) Room: SS208 ~ 507-285-7256 ~ michelle.pyfferoen@rctc.edu
The Vice President of Academic Affairs is the Chief Academic Officer with responsibility for the development/ coordination of the College's instructional programs, and oversees the College's accreditation. Academic Deans report to the Vice President of Academic Affairs.
Vice President of Student Affairs (Chief Student Affairs Officer)
(Vacant) Room: SS210 ~ 507-285-7217
The Vice President of Student Affairs is the Chief Student Affairs Officer with responsibility for the College's student services areas (i.e. admissions, advising, financial aid, and student life).  The Vice President works in close collaboration with academic affairs and is responsible for developing learning opportunities that bridge academic and student affairs programs.
Vice President of Finance and Facilities (Chief Finance Officer)
(Steve Schmall) Room: SS220 ~ 507-285-7214 ~ steve.schmall@rctc.edu
The Vice President of Finance and Facilities is the Chief Financial Officer with responsibility for the College's business affairs, auxiliary enterprises, and facilities.
Chief Human Resources Officer
(Vacant) Room: CF115 ~ 507-285-7183
The Chief Human Resources Officer is responsible for all processes relating to the hiring of employees and other personnel issues related to current and prospective employees; and also serves as the College's Affirmative Action and Harassment Officer.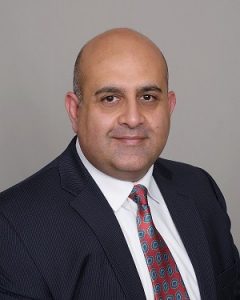 Chief Information Officer
(Mirwais Qader) Room: GL135 ~ 507-281-7787 ~ mirwais.qader@rctc.edu 
The Chief Information Officer is responsible for providing technology strategic leadership and executive management of all information technology including cyber security, technology risk management, administrative and academic computing, and media related technology.
Executive Director of Communications, Marketing and External Relations
(Nate Stoltman) Room: EA133 ~ 507-536-5604 ~ nate.stoltman@rctc.edu
The Executive Director of Communications, Marketing and External Relations is responsible for leading the College's marketing, advertising, public/media/community relations and communication programs, and assists in identifying goals and strategies to further the College mission.
Executive Assistant to the President
(Judy Kingsbury) Room: SS203 ~ 507-285-7216 ~ judy.kingsbury@rctc.edu
The Executive Assistant to the President provides executive support to the President, serves as the primary point of contact for all matters pertaining to the President's Office, and is a liaison for the President and senior leadership.
In addition to the President's Cabinet, others assist the Cabinet in setting the strategic direction for various areas of the College. (Click on titles below to view the organizational charts for the remaining areas of the College.)
Dean of Liberal Arts and General Education
(Dr. Brenda Frame)  Room: PH323 ~  ~ 507-280-2814 ~ brenda.frame@rctc.edu
Associate Dean of Liberal Arts
 (See Dean of Liberal Arts and General Education Organizational Chart above)
(Jacob Griggs) – Room: PH418 ~ 507-280-5081 ~ jacob.griggs@rctc.edu 
Interim Dean of Sciences and Health Professions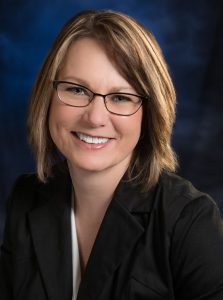 (Dr. Teresa Brown) Room: HS103 ~ 507-280-2816 ~ teresa.brown@rctc.edu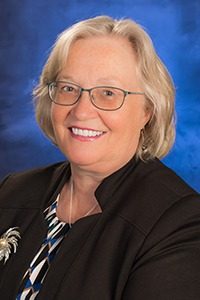 Associate Dean of Nursing
(See Interim Dean of Sciences and Health Professions Organizational Chart above)
(Susan Jansen) Room: HS105 ~ 507-285-7143 ~ susan.jansen@rctc.edu

Interim Dean of Career and Technical Education and Business Partnerships
(Dr. Matt Bissonette) Room: H1004 ~ 507-280-3152 ~ matt.bissonette@rctc.edu 
Associate Dean of Career and Technical Education
(See Interim Dean of Career and Technical Education and Business Partnerships Organizational Chart above)
(Lori Jensen) Room: H1005 ~ 507-529-2720 ~ lori.jensen@rctc.edu
Chief Institutional Effectiveness and Planning Officer
(See Interim Vice President of Academic Affairs Organizational Chart above)
(Peter Wruck) Room SS306 ~ 507-285-7245 ~ peter.wruck@rctc.edu
2019-20 COMMITTEES
____________________________________________________________________________________
PRESIDENT'S COMMITTEES
To assist the President and Cabinet, the following President's Committees exist at the College:
Diversity Council: Advances the policies, diversity strategies and programs related to increasing academic success for underrepresented students, creating and maintaining a welcoming climate, building a diverse workforce and student body, and incorporating diversity within the curriculum.
Management Team: Provides input and discusses implications and deployments of decisions made by the Cabinet.
_____________________________________________________________________________________
CONTRACTUAL/CONSTITUENCY COMMITTEES
Shared governance is recognized as a significant and necessary part of RCTC's operation. The following are established by bargaining contracts or policy to ensure shared governance.
AFSCME Labor/Management: Per Article 31, Section 3 of the AFSCME Agreement, a local Labor/Management Committee shall be established for the purpose to improve communications between the College and the local union, and to serve as a forum in which issues of mutual concern can be discussed.
MAPE Meet and Confer: Per Article 32 of the MAPE Agreement, a local Meet and Confer Committee is established for the purpose of improving communications between the College and the Local MAPE Union and serve as a forum for issues of mutual concern.
MSCF Academic Affairs and Standards Council (AASC): Per Article 8, Section 2 MSCF Master Agreement, the purpose of AASC is to provide a forum to which management and faculty bring all proposals regarding academic affairs and standards.  The purpose of the Council is to provide direction for the President's designee (Executive Vice President Academic Affairs) in all matters included in academic affairs, including course outlines, award requirements, academic standards, course and program components and the inventory of course and program offerings. In addition, a locally established Academic Standards subcommittee currently exists under AASC with a charge of hearing and acting on unique academic appeals and formulating policy recommendations on repetitive academic appeals.
MSCF Faculty Shared Governance Council (FSGC): Per Article 8, Section 1 MSCF Master Agreement, FSGC meets with the President and Vice Presidents for the purpose of a forum to make recommendations to the President on the following topic areas:  Personnel, Student Affairs, Facilities, Fiscal Matters and General Matters.  The Council has full authority to present the views of the faculty in these meetings. In addition, a locally established Faculty Evaluation subcommittee currently exists under FSGC with a charge of reviewing and forwarding recommended changes for the faculty evaluation process and forms.
Safety and Security: Per Article 11, Section 2 of the AFSCME Agreement and Article 22, Section 4 of the MAPE Agreement, a safety committee is established to conduct safety/health inspections throughout the campus, and develop recommendations pertaining to all aspects of safety and security for students, staff and visitors to the campus.
Senate/Cabinet: The Student Senate Executive Board meets with the President's Cabinet and Director of Student Life as an opportunity for the Student Senate to share input on campus operations, curriculum, student life, general matters, and other issues of mutual concern through a forum process. In addition, other student committees are established by the Student Senate to provide input into issues pertinent to student life.
_____________________________________________________________________________________
2019-20 ALL-COLLEGE COMMITTEES
RCTC has a wide variety of all-college committees to make recommendations to assist in its operations.
Assessment of Student Learning (ASL):  Implements the initiatives laid out in the Institutional Assessment Plan and provides the necessary training opportunities to achieve the stated goals.
Campus Wayfinding: Determines campus wayfinding and signage needs, and helps shape the design of the campus wayfinding.
Commencement Planning: Plans the commencement ceremony, including recommending speakers and coordinating the evening's event.
Developmental Education: Charged with aligning RCTC Developmental Education strategies and initiatives with the Minnesota State Developmental Education Strategic Roadmap (DESR) in the areas of curriculum, placement, secondary partnerships, affordability, professional development, and continuous.  The committee will develop and execute a plan and share results.
eCAT (electronic Communications Advisory Team): Guides campus-wide requirements, business needs and desired tools/options in technology.
Facilities and Finance: Reviews various facility matters throughout the year (i.e. annual capital equipment, R&R requests).
Food Service: Provides input on food service concerns, issues, ideas, and also makes recommendations for improvement.
Institutional Quality Council (IQC): Creates a sustaining culture of excellence and continuous quality improvement, and provides leadership, direction, and reporting of all work directly associated with continuous quality improvement and compliance.
Online Education: Oversees the implementation of the Online Education Strategic Plan and continuous quality improvement for online education and academic technology.
Plaza/Memorial Hall Steering Task Force: The task force works with the architect on the schematic design for the Plaza/memorial Hall Project.
Program Safety: Reviews the safety aspects of academic programs to ensure compliance with all local, state, and federal regulations.
Recognition: Plans recognition events and programs for the college, and selects the "Best Bee" recipients.
Strategic Enrollment Management Council (SEMC): Serves to develop, review and assess progress toward strategic enrollment management goals and objections.
Student Conduct Board: Reviews evidence and witness testimony to determine whether a violation of Student Conduct occurred, and determines any applicable sanction(s) if the Student Conduct Policy is violated.
Student Success Day:  Plans the Student Success Day activities.
Technology: Provides input and recommendations on non-academic and support services computing initiatives focusing on technology campus-wide.
_____________________________________________________________________________________
Various academic program advisory committees also exist to advise on the design, development, implementation, evaluation, maintenance and revision of career/technical programs within career pathways.