Located in Rochester, Minnesota, our community is known as a great place to live, work, and go to school. RCTC welcomes applicants from all over the world. International applicants are persons seeking admission that are not U.S. Citizens and not U.S. Immigrants. Those defined as permanent residents, refugees, and political asylees can complete the general admission process.
ELIGIBLE PROGRAMS

Starting with the 2023-2024 Academic Year, the below programs are the only APPROVED programs for international students seeking an F-1 visa:
Dental Assistant, Associate of Applied Science
Dental Hygiene, Associate of Applied Science
Facility and Service Technology (FAST), Associate of Applied Science
Liberal Arts and Sciences, Associate of Arts
Nursing, Associate of Science
Surgical Technology, Associate of Applied Science
Veterinary Technician, Associate of Applied Science
APPLICATION DATES AND DEADLINES
It is recommended that persons traveling from overseas apply three full months prior to the start date. See the Academic Calendar for starting dates of semesters.
COMPLETED International Student applications are due to the International Student Office no later than:
Spring 2024:
Stateside International Application Deadline: November 15, 2023 
Overseas International Application Deadline: October 1, 2023
ADMISSION PROCESS
POST-ADMISSION PROCESS
We Are Here to Help!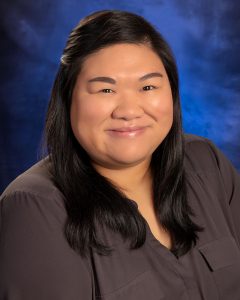 Emily Yang is the International Student Advisor for RCTC.
Phone: 507-280-3120
Email: emily.yang@rctc.edu
Location
The International Student Advisor's Office is located in the Counseling Center of the Student Services building on RCTC's campus, #SS142.
Mailing Address
International Student Services
851 30th Avenue SE
Rochester, MN 55904-4999
Welcome and One Stop Center, Box 39