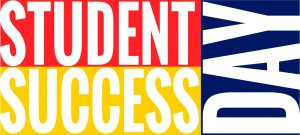 Join us on Thursday, January 30th!
Student Success Day (SSD) is an opportunity to connect with friends, faculty and staff while attending sessions designed to help you succeed at RCTC and beyond!
Schedule-at-a-Glance
8:30 am to 10:30 am: Registration (ATRIUM)
9:00 am to 10:50 am: College Transfer Fair (COLLEGE CENTER – THE HIVE)
10:00 am to 10:50 am: Program Session One
11:00 am to 12:00 pm: Keynote: Resilience As A Mindset and Daily Practice (SPORTS CENTER)
12:00 pm to 12:50 pm: Campus Community Resource Fair and Lunch (SPORTS CENTER) 
The Resource Fair is made possible by a grant from the Proof Alliance. 
1:00 pm to 1:50 pm: Program Session Two
2:00 pm to 2:50 pm: Program Session Three
Evening Session
4:30 pm to 5:30 pm: Registration, Dinner, and Campus Community Resource Fair (ATRIUM)
5:30 pm to 6:30 pm: Program Session Four
6:30 pm to 7:300 pm: Program Session Five
Program Sessions
Online Session Information
To register for an online session, log on to D2L, click on How To Self Register For an Online Student Success Day Session, and then follow the directions.
Keynote Speaker 11:00 am to 12:00 pm Sports Center Performance Court
Resilience as a Mindset and Daily Practice with Dr. Saby Labor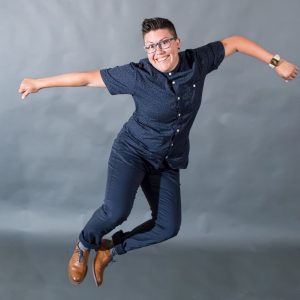 Resilience is a resource that we build, strengthen, and refill consistently. In this session, participants will learn about five dimensions of the resilience mindset and simple strategies to strengthen it daily. Together, we will visualize our resilience reservoirs to seamlessly carry our resilience practices forward. We will conclude our session by reflecting on our current state of resilience and setting intentions to direct our time and energy.
College Transfer Fair 9:00 am to 10:50 am The Hive (College Center)  
Meet with colleges and universities to explore transfer opportunities to complete a bachelor's degree. 
Participating colleges and universities: 
Bemidji State University

 

Mayo Clinic School of Health Sciences

 

Histology Technician Program

 

Radiography Program

 

Metropolitan State University 

 

North Dakota State University 

 

Saint Mary's University

, R

ochester

 

Saint Mary's University, Winona

 

South Dakota State University

 

St

.

 Cloud State University

 

The College of St. Scholastica

 

University of Minnesota Rochester

 

University of Wisconsin – La Crosse

 

University of Wisconsin 

–

 Stout

 

Winona State University

 

 
 What Past Attendees Have to Say
"I felt like I was part of something great, and that we are all trying to grasp the same goals to have a better future."

"It made me feel proud to be a student at RCTC. It's nice to see how much the teachers and staff care about the students and how much they want everyone to succeed."

"I am a returning student and I have attended all past student success days. I found every single one of them helpful in making me a better student."

"I enjoyed the different seminars that were held including the ones offered at night! All the ones I chose to listen to really helped me seek out for help, to being confident in making a student group along with making new friends!" 
Contact Information
SSD Committee Chair: Rebecca Peine
Email: rebecca.peine@rctc.edu
Phone: 507-285-7195