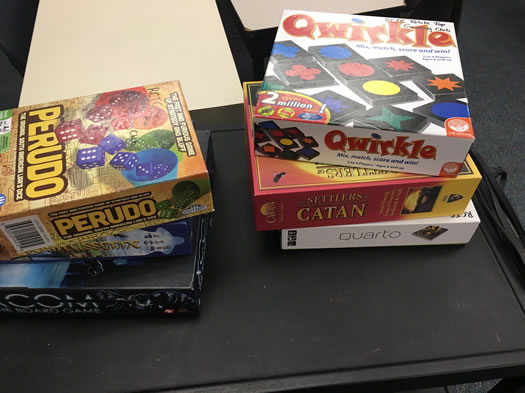 The Table Top Gaming Club is one that is focused on all things gaming. We play board games like Sheriff of Nottingham, Splendor, and Shadows over Camelot; card games like Magic the Gathering, Yugioh and others. We also discuss and play Role Playing Games like D&D and Pathfinder among others.
Club Meeting Information
Date: Fridays
Time: 2-6 p.m.
Location: EA 241
Contact Information
Advisor: John Tacinelli
E-mail: John.Tacinelli@rctc.edu
Follow Us On Facebook!