Topics:
Science Division Overview
Welcome to the Science Division on the Rochester Community & Technical College campus. The Science Division exists to prepare students for the field of their choice. It offers a variety of lab courses to give students the foundation they need to continue on the path toward their goal.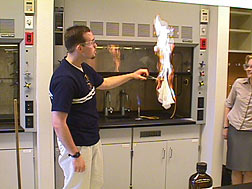 After they have attended RCTC for a year or two, they have the option of transferring to a four-year college or moving directly into the workforce, depending on which program they choose. RCTC provides a friendly, "small college" atmosphere so as to create the best possible learning situation.
The Science Division supports programs such as Nursing, Surgical Technology, Dental Hygiene, and the Allied Health programs (in coordination with the Mayo Clinic) including Respiratory Care, Radiography, and Clinical Neurophysiology Technology.
General introductory courses are also offered to support the Natural Sciences requirements for the AA, AS and AAS degree programs.
The faculty have a wide variety of experience which they bring to their classrooms. Students absorb factual and theoretical information in the lecture setting while acquiring proper scientific techniques in the "hands-on" setting of the laboratory. RCTC provides state-of-the-art computer technology coupled with the instructor's knowledge of how this technology can be used to further learning, both at a four-year institution or in the workplace.
Location
The Science Division is located in the Science and Technology (ST) Building on the RCTC campus. The ST building was built in 1993 at which time all the labs for Biology, Chemistry, Earth Science, Electronics and Physics were moved from the Charles Singley Building. Since that time Electronics has moved to the Heintz Center opening up two labs in the ST building to be used as classroom space and a new computer lab.
There are three floors in the ST building with the Science Division housed on the 2nd and 3rd floors. Faculty offices are split between the two floors.
Contact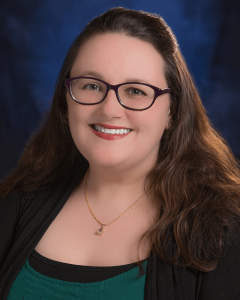 Deb Vang, Program Counselor
SS 137 • deb.vang@rctc.edu • 507-529-2786
Current Students

New Students