The Clinical Neurophysiology Technology Program (CNT) program is a two-year program in affiliation with the Mayo Clinic School of Health Sciences. You will learn about the function and disorders of the nervous system, as well as the principles and practical applications of neurodiagnostic and polysomnographic testing.
Program highlights include:
One of the only programs to train in five modalities, including EEG, nerve conduction studies (NCS), sleep studies (PSG), evoked potentials, and autonomic testing
Training at one of the best health care facilities in the world
Small-class sizes, where your instructors know you by name
A curriculum that includes a mixture of classroom learning that includes hands-on practice sessions, and plenty of clinical experience working with real patients
Program Options
Clinical Neurophysiology Technology AAS
Special Admittance Program:  Admission into the Clinical Neurophysiology Technology (CNT) program is competitive, a maximum of 8 students are admitted each year. This is a dual enrollment program; accepted students can complete remaining general education requirements while in the program if they meet the course requirements, *please see your academic advisor for placement measures. Applicants must hold a minimum cumulative GPA of 2.8, with a 'C' or higher grade in all required prerequisite courses. Click Admission for a full list of eligibility criteria and admissions requirements.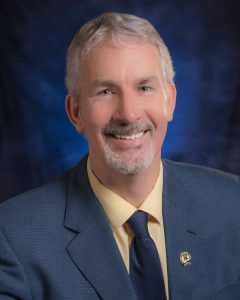 Dale Amy, Program Advisor
Atrium M1104J | dale.amy@rctc.edu | 507-285-7332
Current Students

New Students