Main Campus Hive Supply Spring Hours
Monday: 8:00AM – 4:30PM
Tuesday: 8:00AM – 4:30PM
Wednesday: 8:00AM – 4:30PM
Thursday: 8:00AM – 4:30PM
Friday: 8:00AM – 4:30PM
Heintz Center Hive Supply Spring Hours
Monday: 10:30AM-2:30PM
Tuesday: 12:00PM-2:00PM
Wednesday: 12:00PM-2:00PM
Thursday: 10:00AM-2:00PM
Friday: 8:00AM – 3:00PM
COVID-19 Update to Hive Supply Operations
The Hive Supply, our campus-based food pantry, is still open for student use during this time. To comply with current recommendations for  social distancing we have created pre-packed brown paper bags with items from the Hive Supply as a grab and go option. Students able to pick a bag of food items on campus either in the atrium, outside of the Hive Supply (College Center 407) or in front of the Heintz Center Hive Supply location (H1128B).
See more information on Campus and Community Resources during the COVID-19 crisis.
Hive Supply is RCTC's on-campus food pantry. Currently enrolled RCTC students have access to Hive Supply which is stocked with non-perishable food items, personal hygiene products, and other items such as toilet paper, laundry soap, pans, and utensils. Inventory varies based on time of year and donations. Free to students in need. Students may visit once per week and collect a maximum of 15 items per visit.
Donations
Donations are always welcome! Non-perishable food and personal hygiene items may be donated directly to either Hive Supply location.
Suggested items for donations include:
Canned Meat and Meals (Tuna, Chicken, Stews, Soup, Ravioli, etc.)
Canned Vegetables and Fruits
Peanut Butter
Boxed Meals (Hamburger Helper, Rice-A-Roni, Mac & Cheese, etc.)
Baking Ingredients (Flour, Sugar, Bisquick, Oil, etc.)
Household Items (Hand soap, Kleenex, Laundry soap, etc.)
Personal Care Items (Deodorant, Shampoo, Toothpaste, etc.)
Plates, silverware, can openers, serving spoons, etc.
Monetary donations through the RCTC Foundation are also accepted. You can donate online and designate your donation to Student Emergency Support to ensure funds will be allocated to the Hive Supply.
You can also shop our from one of our online registries through Wal-Mart or Amazon and have the items delivered to campus.
Questions about the Hive Supply? Contact a Student Life Team Member.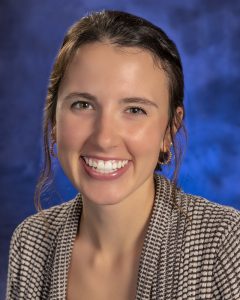 Megan Ross
Student Life Coordinator
507-285-7206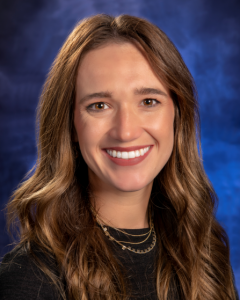 Kodi Hoscheit
Student Engagement Specialist
507-285-7204