The primary focus of the Emergency Medical Technician (EMT) is to provide basic emergency medical care and transportation for critical and emergent patients who access the emergency medical system. The certificate EMT will receive general education courses that are designed to enhance their knowledge, skills, and abilities. Becoming an EMT is the first step in becoming a paramedic. Emergency Medical Services offers a wide range of employment opportunities including ambulance services, fire departments, police departments, hospitals, helicopter services, and educational institutions.
Program Options
Emergency Medical Technology Certificate
The EMT certificate is designed to meet some of the academic prerequisites of the Emergency Medicine Paramedic Program. The EMT 1200 course can be completed as a standalone course for students to become licensed EMTs. Completion of this course and passing of the national certification exam is required for acceptance to the Paramedic program.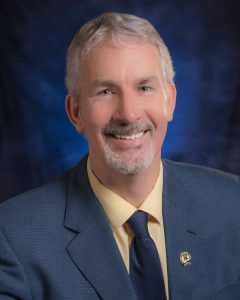 Dale Amy, Program Advisor
Atrium M1104J | dale.amy@rctc.edu | 507-285-7332
Current Students

New Students