The Biology Transfer Pathway AS offers students a powerful option: the opportunity to complete an Associate of Science degree with course credits that directly transfer to designated Biology bachelor's degree programs at Minnesota State universities.
The curriculum has been specifically designed so that students completing this pathway degree and transferring to one of the seven Minnesota State universities enter the university with junior-year status.
Students planning to transfer to non-system universities are advised to consult with their intended transfer institution as early as possible to determine the transferability of the courses in this curriculum.
---
To learn about applications of science for improved understanding of biology visit. www.biointeractive.org.
To explore careers in science visit, www.jobs.sciencecareers.org.
Career options include (but are not limited to): Research Scientist, Molecular and Cellular Biologist, Bioinformatics Data Scientist, Geneticist, Zoologist, Dietitian, Biology Teacher, Veterinarian, and Medical Doctor.
Program Options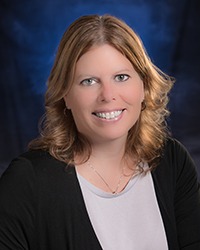 Paula Carlsen, Program Advisor
SS 130 • paula.carlsen@rctc.edu • 507-535-3791
Current Students

New Students