Are your educational goals unique to you? Are you seeking to incorporate the prior experience and your own well-defined professional goals into a degree? For learners with interests not addressed by our standardized degree offerings, RCTC offers the Associate of Science (AS) degree in Individualized Studies. This degree option provides an exciting opportunity for those students with unique interests and educational goals. If you bring substantial life experience and a clear set of personal goals to your college studies, this highly flexible degree option may be for you!
Achievement of this degree requires completion of 60 credits including 30 credits specific to the student's unique plan and 30 credits from the Minnesota Transfer Curriculum. Courses may be selected from traditional courses, independent study projects, internships, and credit-for-prior learning. Minnesota Transfer Curriculum courses will be selected to meet specific requirements of the Minnesota Transfer Curriculum, including coursework distributed across these areas: Written & Oral Communication, Critical Thinking, Natural Sciences, Mathematical/Logical Reasoning, History and Social & Behavioral Sciences, the Humanities, Human Diversity, Ethics & Civic Responsibility, Global Perspective, and People & the Environment.
This degree option requires careful planning. Before selecting this degree option, students interested in the pursuit the Associate of Science in Individualized Study must first meet with an RCTC Program Counselor. In consultation with the Program Counselor, the student will clarify employment and transfer goals, select 30 credits of appropriate Minnesota Transfer Curriculum courses, identify elective credits, and design the student's program with consideration for the student's goals and transfer needs. A one-credit course in Career Exploration is required unless waived by the advisor.
Program Start Date(s)
Students can start coursework any semester. Some courses are not offered every semester; students are encouraged to meet with a counselor to plan appropriately.
Accreditations/Articulations
Rochester Community and Technical College is accredited by The Higher Learning Commission.
For additional information on the most current list of RCTC program articulations see us at www.rctc.edu/academics/articulations/.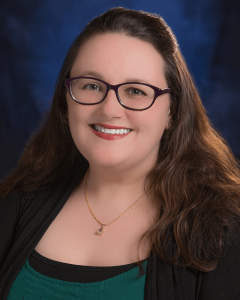 Deb Vang, Program Counselor
SS 137 • deb.vang@rctc.edu • 507-529-2786
Current Students

New Students