This program will prepare students for employment as Administrative Office Professionals. Students will develop technology and critical thinking skills crucial to ensuring organizational success. They will learn to provide critical support to organization leaders such as administrators, executives, and managers by keeping current on the three T's: Terminology, Trends, and Technology.
Students in this program will be trained to manage multiple calendars and schedules, provide professional service to all internal and external stakeholders, and research innovative and emerging technologies to maintain an efficient office environment.
Certain degrees in this program are available completely online.
Program Options
"Choosing to enroll and attain my college degree after being away for many years, I was able to complete some of the required classes quicker through the Credit for Prior Learning opportunity. I was able to use my previous and current work experience and AHDI certification to complete at least six of the required Administrative and Healthcare Office Professional Program courses by demonstrating I had the skills and experience needed to pass the classes through credit for prior learning."–JU, RCTC Administrative/Executive Office Professional student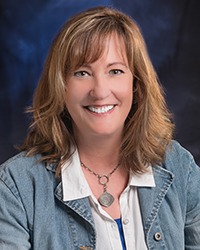 Kerry Schad, Program Advisor
SS 143 • kerry.schad@rctc.edu • 507-285-7272
Current Students

New Students