Learn the basic and advanced skills required to pursue a commercial pilot license in this immersive program. Gain industry knowledge with ground school classes taught by RCTC instructors. Then, take to the skies with Great Planes Aviation. Trained Great Planes pilots will help get you off the ground with one-on-one flight lessons at an innovative facility, located at 7300 Brataas Drive SW in Rochester.
Classes include World of Aviation, Aviation Weather, Instrument Ground, Aviation Safety, Commercial Pilot Flight Lab, and more. Upon completion, students receive an Associate of Applied Science degree in Aviation Pilot and will have a private pilot's license, instrument rating, and an airplane single-engine land commercial pilot's license.
Completion of this program is the initial step in becoming a commercial airline pilot and will prepare students to transfer for the completion of a bachelor's degree. Aspiring airline pilots can elect to use their Flight Instructor Certificate to build flight time in an economical manner.
NOTE: Students wishing to apply and enroll in the Aviation Pilot program MUST have a completed high school diploma or equivalent at the time of registration/enrollment. While the Aviation Pilot program is NOT eligible for PSEO, AVIA 1100 is available to PSEO students.
Program Options
The Aviation Pilot program is designed to educate students who plan a career as a pilot in commercial aviation. The Associate of Applied Science in Aviation Pilot program is designed to prepare students with the technical knowledge and skills to prepare them for the required Federal Aviation Administration (FAA) written and practical examinations for Commercial Pilot Certificate with Single Engine Airplane Land Rating; Instrument Rating; and the Flight Instructor Single Engine Airplane Certificate with Single Engine Airplane Land Rating for initial employment as aircraft pilots in a variety of entry-level, flight-related occupations

Career Outlook
The RCTC Aviation program took to the skies beginning in fall 2019. Due to its recent program launch, RCTC currently does not have data for a graduate survey or gainful employment related to the RCTC Aviation Pilot program.

The Bureau of Labor Statistics provides data relevant to the Aviation program:
Average (median) salary: $111,930. (Source: Bureau of Labor and Statistics )
Careers associated with the Aviation program:

Commercial Pilots
Airline Pilots, Copilots and Flight Engineers
Careers in the aviation industry include more than airline commercial pilots

Future Demand: The 2019 Boeing Pilot & Technician Outlook, a respected industry forecast of personnel demand, projects that 804,000 new civil aviation pilots, 769,000 new maintenance technicians, and 914,000 new cabin crew will be needed to fly and maintain the world fleet over the next 20 years. (Source: Boeing Pilot Outlook 2019-2038)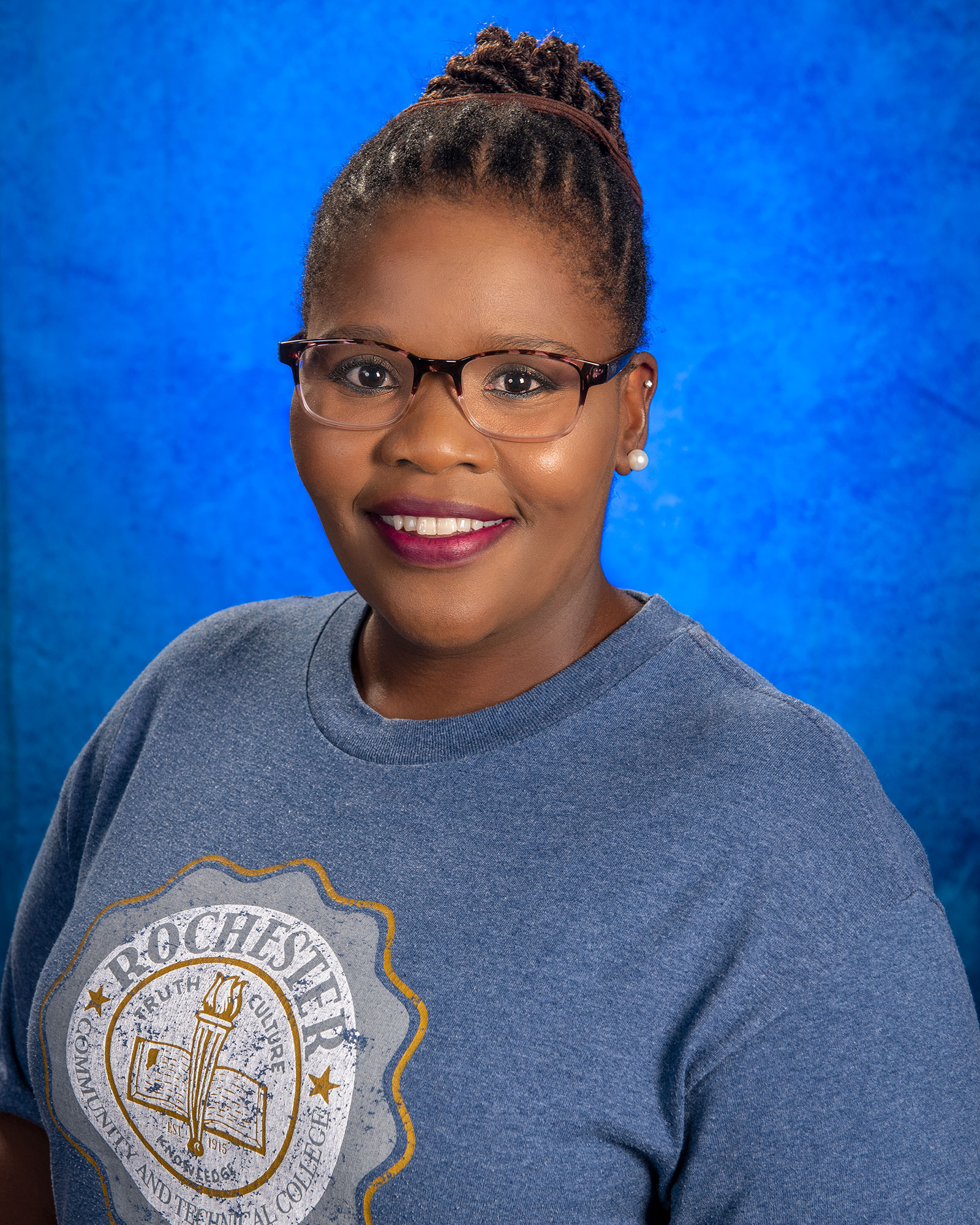 Zukiswa Mpande, Program Advisor
Monday-Thursday H1434, Friday SS135 | zukiswa.mpande@rctc.edu | 507-285-7181

Current Students

New Students