The Associate of Science Pre-Social Work Transfer Pathway offers students the opportunity to complete an Associate of Science degree with course credits that directly transfer to designated social work bachelor's degree programs at Minnesota State universities. The curriculum is designed so that students completing the pathway degree and transferring to one of the seven Minnesota State universities enter the university with junior-year status. The human services professionally related electives within the pathway provide students with knowledge and skills in the broad-based helping professions.
Notice of Minnesota Background Check Requirement:
Minnesota Statute 245C requires that students who have contact with individuals in licensed institutions complete an annual background study with the Minnesota Department of Human Services. Individuals who do not pass the background check will not be allowed to participate in clinical activities. See list of disqualifying offenses.  Information about completing the background study will be available from program faculty.
Program Options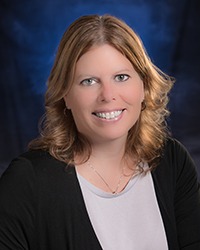 Paula Carlsen, Program Advisor
SS 130 • paula.carlsen@rctc.edu • 507-535-3791
Current Students

New Students