Career/Program Overview
As the most highly trained pre-hospital emergency care provider in the EMS field, the paramedic accepts the challenging responsibility for patient care. The willingness to accept this challenge and direct others to carry out the plan is the first step in becoming a paramedic. Paramedicine is a relatively young field with a wide range of employment opportunities including ambulance services, fire departments, police departments, hospitals, helicopter services, and educational institutions.
Curriculum-at-a-Glance
Program-related courses may include Introduction to Paramedicine, EMS Skills, Pharmacology, Trauma Care, Cardiac Care, Pathophysiology in EMS, EMS Advanced Skills, Special Populations, Ambulance Clinical, Critical Care Clinical and Paramedic Preparation.
Program/Degree Options
Associate in Science Degree, 75 credits.
An Advanced Standing option is also available to working paramedics who are interested in completing their Associate in Science Degree.
Program Start Date(s)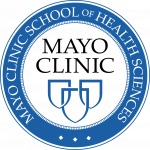 This program is jointly offered by RCTC and Mayo Clinic College of Medicine and Science and requires a separate application to Mayo Clinic School of Health Sciences. Applicants must be currently state certified and nationally registered as an EMT-Basic or Intermediate.  Students can begin general education requirements any semester.
Career Opportunities/Information
Employment of emergency medical technicians and paramedics is expected to grow. Growth in this occupation is due in large part to increasing call volume due to aging population. As a large segment of the population, aging members of the baby boom generation, becomes more likely to have medical emergencies, demand will increase for EMTs and paramedics.
Emergency Medicine Paramedic positions are part of ALS ambulances, fire department-based ALS, rural EMS services, hospitals, EMS education, fixed wing and helicopter services.
Upon successful completion of the program, students are eligible for the National Registry or state examination.
Accreditations/Articulations
The Higher Learning Commission accredits both Rochester Community and Technical College and Mayo Clinic College of Medicine and Science.
Additional Information
Program Website: https://college.mayo.edu/academics/health-sciences-education/emergency-medicine-paramedic-program-minnesota/
Program Plan: www.rctc.edu/academics/programs/
More Information: www.rctc.edu/about/contact-information/
Overview content updated: 2017-04-17