Career/Program Overview
RCTC's Cardiovascular Invasive Specialist (CVIS) program trains students to work in collaboration with and under the supervision of physicians to assist with the preparation and to perform diagnostic and therapeutic invasive cardiovascular procedures. The CVIS technologist must have the technical skills and competence to assist with these invasive procedures. Invasive cardiovascular procedures are performed in a clinical cardiovascular laboratory environment.
Graduates are eligible to take professional certification examinations given by Neurodiagnostic Credentialing and Accreditation (ABRET), American Association of Electrodiagnostic Technologists (AAET), American Board of Electrodiagnostic Medicine (ABEM)) and the Board of Registered Polysomnographic Technologists (BRPT).
Curriculum-at-a-Glance
Coursework includes cardiovascular anatomy and physiology, cardiovascular pathophysiology, electrocardiography, cardiovascular pharmacology, diagnostic angiography, interventional angiography, electrophysiology, cardiac pacing, cardiovascular hemodynamics, valvular assessment, pediatric/congenital heart disease assessment, cardiac/coronary physiology assessment, x-ray and radiation safety, and instrumentation and electronics associated with the cardiac laboratory environment.
Program/Degree Options
Associate in Applied Science Degree, Cardiovascular Invasive Specialist Nursing, 63 credits.  Graduates also awarded a Certificate of Completion by Mayo Clinic School of Health Sciences.
Program Start Date(s)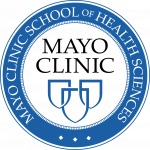 This program is jointly offered by RCTC and Mayo Clinic College of Medicine and Science and requires a separate application to Mayo Clinic College of Medicine and Science.  During the first two semesters at RCTC, students will take general education and CVIS coursework. All additional coursework will be completed at Mayo Medical Center – St. Mary's Hospital campus.
Career Opportunities/Information
Starting wages for the CVIS graduate are approximately $23-$33 per hour or an average of $46,500 + annually. Wages can vary depending on the employer and geographic area.  A graduate of the CVIS program typically works in a clinical environment located in a hospital or clinic setting. Many graduates work in larger medical centers, but there are stand-alone facilities as well. These could be corporate non-profit or private clinical environments.
The training received in the CVIS program will allow a person to cross train in a diagnostic clinical area like a stress-test facility or a doctor's office. The coursework in electrocardiography would also provide for the basic learning needed to cross-train as an EKG tech or monitor tech.
Much of the clinical curriculum is designed to be applicable for the students learning in the event that they would choose to further their education as a nurse, a radiology technician or in a variety of healthcare professions.
Accreditations/Articulations
The Higher Learning Commission accredits both Rochester Community and Technical College and Mayo Clinic College of Medicine and Science.  Upon the recommendation of the Joint Review Committee on Education in Cardiovascular Technology (JRC–CVT), the Commission on Accreditation of Allied Health Education Programs (CAAHEP) accredits the Cardiovascular Invasive Specialist Program.  For a current list of RCTC program articulations see: www.rctc.edu/academics/articulations/
Additional Information
Program Website: www.mayo.edu/mayo-clinic-school-of-health-sciences/careers/cardiovascular-invasive-specialist/cardiovascular-invasive-specialist-minnesota
Program Plan:www.rctc.edu/academics/programs/
More Information: www.rctc.edu/about/contact-information/
Overview content updated: 2019-06-19