Career/Program Overview
Histology Technicians specialize in the techniques of preparing thin slices of tissue for microscopic examination by a pathologist. . They must properly accession, gross, fix, process, embed, cut, stain, and troubleshoot technical issues that arise in the laboratory setting. Histology technicians operate precision equipment and work with a variety of dyes and chemicals to make tissue abnormalities visible with a microscope. Knowledge of biology, chemistry, anatomy, physiology and medical terminology is essential for the professional histology technician. Characteristics of a typical histology technician include:
Exhibits strong fine motor skills
Applies meticulous attention to detail
Multitasks and prioritizes work effectively
Likes working with visual stimulus
Employs empathy for patient well-being
Thrives with a high degree of responsibility
Values lifelong learning
Curriculum-at-a-Glance
General education coursework and Introduction to Medical Terminology for a total of 36 credits are taken at RCTC. Coursework also includes 24 credits of Histology core courses taken through Mayo Clinic School of Health Sciences.
Program/Degree Options
Associate in Science Degree, 60 credits.
Graduates also awarded a Certificate of Completion by Mayo Clinic College of Medicine and Science.
Program Start Date(s)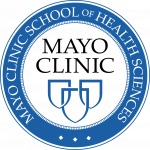 This program is jointly offered by RCTC and Mayo Clinic College of Medicine and Science and requires a separate application to Mayo Clinic School of Health Sciences.
Students can begin general education requirements any semester. Some Histology Technician courses are not offered every semester so students are encouraged to meet with program advisors to plan.
Career Opportunities/Information
Histology technicians work in routine and specialized clinical labs, as well as in research settings of healthcare organizations. Currently, the career outlook for histology technicians is very strong.
Accreditations/Articulations
The Higher Learning Commission accredits both Rochester Community and Technical College and Mayo Clinic College of Medicine and Science.
Mayo Clinic School of Health Sciences Histology Technician Program is accredited by the National Accrediting Agency for Clinical Laboratory Sciences (NAACLS).
For a current list of RCTC program articulations see us at: www.rctc.edu/academics/articulations/
Additional Information
Program Website: www.mayo.edu/mshs/careers/histology-technician/histology-technician-minnesota
Program Plan: www.rctc.edu/academics/programs/
More Information: www.rctc.edu/contact/
Overview content updated: 2017-04-17