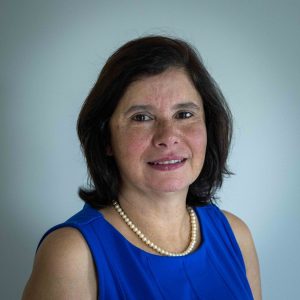 Lillyam Arroyave – Office: M2403A, 507- 285-7109, Lillyam.Arroyave@rctc.edu
"I am a native of Colombia who has proudly taught in the US for more than a quarter-century. Before I started teaching, I obtained my M.A. degree in Spanish language and culture from the University of Iowa.
Philosopher Ludwig Wittgenstein observed that "the limits of my language mean the limits of my world." My students step into a new world of opportunity and exciting cultures. Spanish is the second language in the USA and fourth in the world. Learning and speaking Spanish connects the person with new peoples and places, speaker's mind expands and competes better in the global market.
For many years, I have been involved in developmental projects in the community of the Kaqchikel Maya people in the highlands of Guatemala. In the past, I would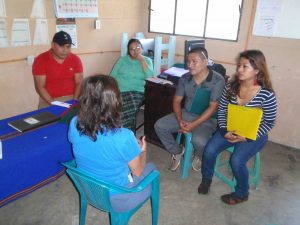 take my students to that community at and around the town of San Lucas Tolimán, both to practice their Spanish and to provide them with the opportunity to serve. While such service trips with students are not possible anymore, I continue working in that community on my own. My focus has been on education and health. For example, I organized and supported the creation of a school garden in the village of Nueva Providencia close to San Lucas Tolimán.
Currently, I am leading a project (in collaboration with a Mayo Clinic pulmonologist) funded by Rotary International. The aim of the project is to furnish 160 village homes with vented cooking ranges and to monitor the effects of the improved quality of indoor air on respiratory health. In addition, I have supported the education of children in a large family with the goal of making the children economically self-sufficient and of help to their parents once out of school.
In addition to my involvement with the community in Guatemala, I have been active in the Hispanic community in Rochester, particularly helping them to adapt to life in the Upper Midwest. At RCTC, I lead the program of the annual Hispanic Heritage Month."
Lisa Baudler – 507-433-0371, Lisa.Baudler@riverland.edu