The Carpentry program is designed to train students to construct residential structures using standard building materials and power tools.  Carpentry skills and a general knowledge of residential construction will be taught.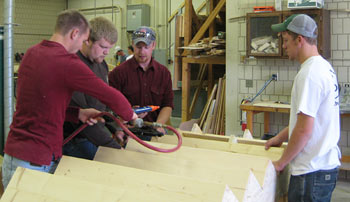 The RCTC Carpentry class is unique as it is a one year, 32 credit program, covering everything from  building site layout to finish and trim.  Our students gain 20 hours per week of hands-on training.  This fast paced approach allows students to quickly gain the experience necessary to secure a job with the industry, where they can begin to hone their skills.
The characteristics and qualities our students should possess are balance, strength, endurance, dependability, and the ability to work outdoors in various weather conditions.  Students must be willing to learn and work with others.  No experience necessary.
As a shop project, each year our students build an executive level home starting with lay-out, foundations, rough framing, roofing, siding, and interior finish.  Our classroom activities relate directly to this new home project.  This combination offers tremendous opportunity to learn and practice all events involved in the new home construction process.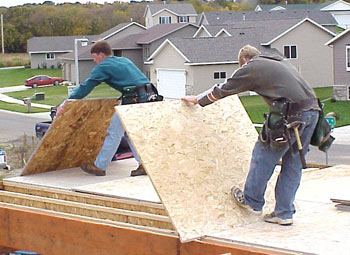 Articulations/Accreditations: 
Rochester Community and Technical College is accredited by The Higher Learning Commission.