The faculty teaching in RCTC's Facility and Service Technology program bring both their academic knowledge and also their industry work experience. This combination of academics and industry experience is another valued aspect of the RCTC program.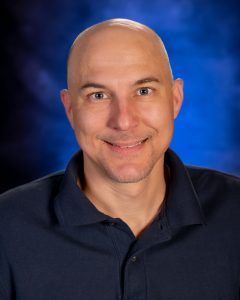 Paul Seaver is FAST Section 1 instructor with 20 years of plumbing and mechanical experience. Mr. Seaver is a F.A.S.T. graduate and Master Plumber. Mr. Seaver holds a 2nd Class A boiler operator's license and is ASSE Certified in backflow prevention rebuilding and testing.
Rick Yankowiak is a FAST Section 2 Electrical instructor. Mr. Yankowiak is a Master and Journeyman Electrician with experience as "Master of Record". He has 22 years of field experience and three years of teaching experience. Mr. Yankowiak holds a Chief A Boilers License and is a BPI Certified Building Analyst Professional.
Alan Blake is currently the FAST Section 3 instructor and the FAST 4 co-instructor with 10 years of refrigeration and mechanical experience. Mr. Blake is a 2010 F.A.S.T. graduate and currently holds the EPA Universal Refrigeration certification and a RETA Operator II license.