The faculty teaching in RCTC's Facility and Service Technology program bring both their academic knowledge and also their industry work experience. This combination of academics and industry experience is another valued aspect of the RCTC program.
Warren Beighley, BUM Section 4 Instructor, has been teaching in the RCTC BUM program for five years. Mr. Beighley has 13 years of experience as a Plant Maintenance Engineer and six years in general maintenance. Mr. Beighley has a FAST diploma. Licensure and certificates held include: Minnesota Chief A Boiler Engineers License, Power Limited Electrical License, Universal Refrigerant T&R Certified, BPI Certified Building Analyst Professional, Andover Controls Certified Technician, and R410A Refrigerant Certificate.
Al Lawrence is both a FAST Section 4 Lab Instructor and a FAST 1 Lab Assistant. Mr. Lawrence is a FAST graduate with 27 years of service experience and a welding instructor for the United Way program. Mr. Lawrence is a member of Phi Beta Kappa and has won numerous customer service awards.
Dave Lexvold is BUM Section 1 instructor with 30 years of maintenance experience and eight years as a Plant Manager. Mr. Lexvold is a FAST graduate and a U.S. Navy veteran. Mr. Lexvold holds a Chief B and 1st Class A boiler operator's license and a Building Operation Certificate II.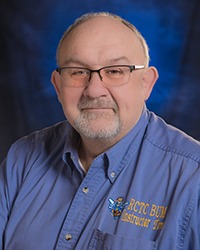 Tom Soltau is the FAST Section 3 Refrigeration instructor. Mr. Soltau has 12 years of teaching experience, 40 years of experience in the electrical field and 20 years of electrical engineering and maintenance. Mr. Soltau is a "HVAC Excellence Certified Instructor" and also a FAST Graduate. He holds a Journeyman Electrician's License, Universal Refrigerant Certificate, and is a BPI Certified Building Analyst Professional.
Rick Yankowiak is a FAST Section 2 Electrical instructor. Mr. Yankowiak is a Master and Journeyman Electrician with experience as "Master of Record". He has 22 years of field experience and three years of teaching experience. Mr. Yankowiak holds a Chief A Boilers License and is a BPI Certified Building Analyst Professional.